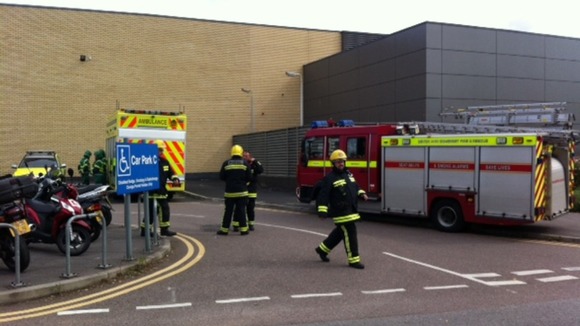 Part of the Royal Devon and Exeter hospital has been closed because of a gas leak.
A mechanical digger has caused a large gas leak in the road.
Fire crews and the gas board are on site.
Eight wards in the Princess Elizabeth Orthopaedic Centre have been evacuated.
Patients who were scheduled to come in for an outpatient appointment are being asked not to come in.
People who require urgent clinical attention should ring their GP or the emergency service for assistance.
We would like to reassure relatives of our patients that no harm has come to anyone and it would be helpful if they did not come on site to visit their relatives until further notice."
– Royal Devon & Exeter NHS Foundation Trust