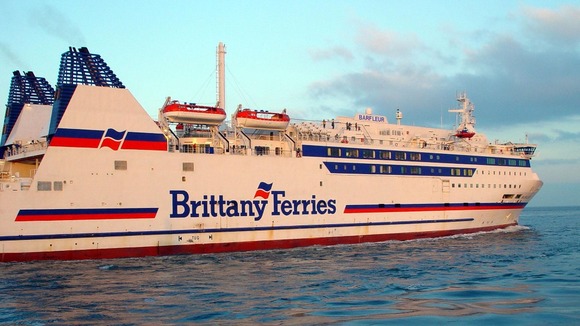 Hundreds of ferry passengers were disrupted this morning after a second day of strikes on Brittany Ferries.
The 7am departure from Plymouth to Roscoff was cancelled, leaving some turned away from the docks and others stuck in France. The 3pm departure from Roscoff toPlymouth is also cancelled.
It's because of industrial action being taken by some French crew members. Last Friday representatives from Brittary Ferries met French union officials to try to resolve the dispute, which last week left 500 Plymouth-bound passengers stranded.
The French workers are protesting over changes to working patternsand staff benefits, introduced by the company in a bid to cut costs.
We very much regret the inconvenience you have experienced as a result of industrial action by our crew. The action results from measures being taken by the company to improve productivity and efficiency in order to ensure that we remain competitive.

We face ever increasing competition from other operators most of whom employ lower paid crew but we believe that our French crews are an important part of the unique Brittany Ferries experience.

At the same time, in these difficult economic times, we know that it is unrealistic to increase our fares.
– Brittany Ferries