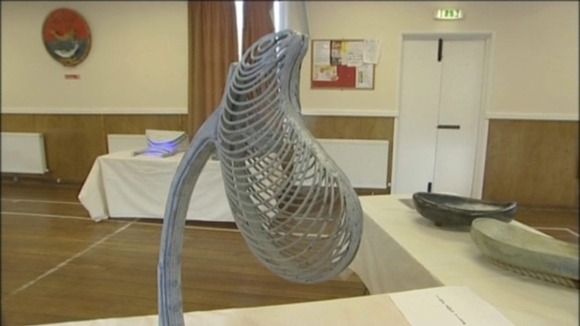 Plans for a giant mussel sculpture in Padstow have sparked anger amongst some residents.
The work by Trevone based artist Andrew Nicholls is a tidal sculpture that would open and close with the tides. The concept is based on a type of mussel only found in Padstow.
The design has proved controversial with hundreds of people already signing a petition against it. The artist says he hadn't expected such a response.
I have been surprised, I know art is always controversial.

Unfortunately I think quite a lot of misinformation has leaked out prior to today about the size of it, the scale of it, people saying it's fifty feet high, people saying it's a done deal, it's already been agreed and that it's been funded by public money. None of that is correct."
– Andrew Nicholls, artist

Money for the project would have to come from arts funding bodies and hasn't yet been secured.

A consultation is underway and people have two weeks to vote on the idea. If the response is positive the plans would go before Padstow Town Council for consideration. If not the artist says he'll look for somewhere else in Cornwall to put it.