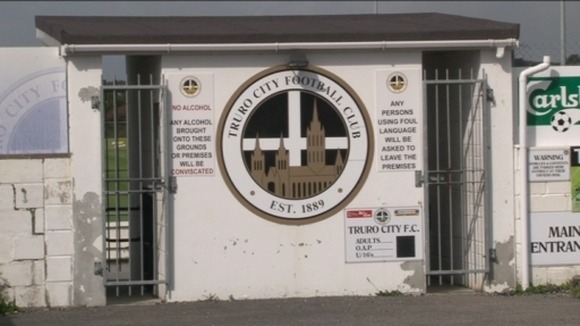 Truro City Football Club has been given an extra week to try to prevent itself from being kicked out of the Football Conference.
The team was facing liquidation after talks between the club's administrators and the League broke down last night.
The club had until 6pm last night to come up with a £50,000 bond to enable them to stay in the Football Conference.
The club's administrators Walsh Taylor couldn't stretch to that figure and instead proposed a rescue package of a £10,000 bond to see the club through until a new buyer was confirmed.
The Football Conference board then rejected that offer.
The administrators appealed the decision and this afternoon the Football Conference League board agreed the club could have an extra 7 days to come up with the finances.
The Board has received encouraging information about a potential buyer of the Club. This opportunity did not come to light until Wednesday evening so it was not possible for the Administrator to complete a purchase before close of business on Thursday.

This afternoon the board granted the Club seven further days, until 5.00pm on Thursday 18 October, to meet its requirements and complete a sale.

If the Club fails to meet this deadline, the Board will be obliged to consider the Club's further participation in the Competition.
– Football Conference statement

The game between Truro City and Dover Athletic scheduled for tomorrow (Saturday) has been postponed.

Truro City went into administration after its owner and chairman Kevin Heaney was declared bankrupt.