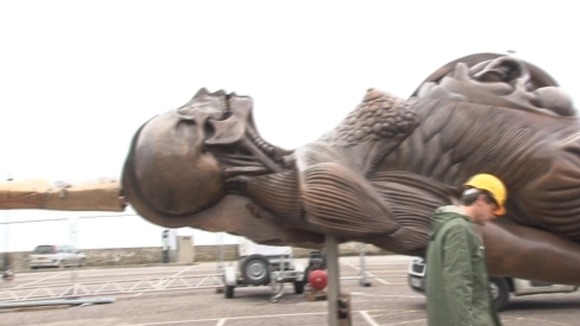 A 22 metre statue by the artist Damien Hirst is set to be put in place in Ilfracombe, weather permitting, at noon today.
She arrived in the North Devon town by flatbed truck and has been waiting for her moment of glory in the harbour car park. She's due to be craned into position on Ilfracombe pier shortly.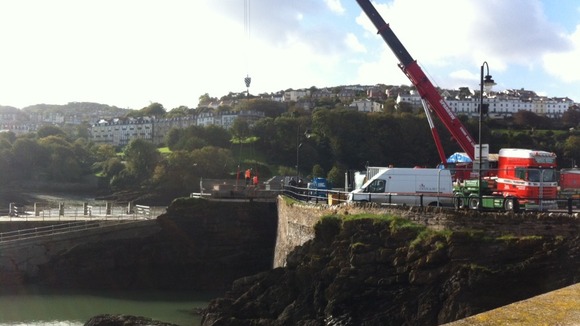 The bronze sculpture of a pregnant woman is called Verity, which means truth and is perhaps appropriate for a model that shows the inner workings of human pregnancy. She also wields a sword and Damien Hirst has described her as a modern-day allegory of truth and justice.
She has attracted controversy in the town because of her striking appearance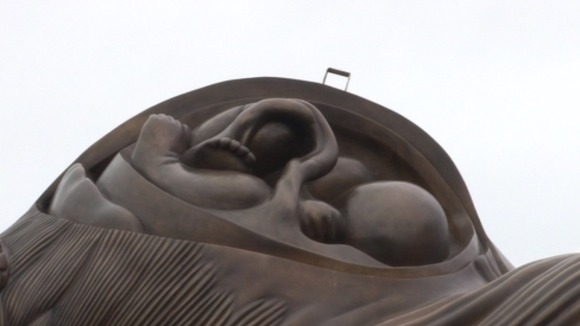 If you had to take 25 tonnes of bronze and make it into the ugliest thing you possibly could you'd have a job to do worse than this. But having said that, he's a world-renowned artist and to have a piece of this stature in Ilfracombe has got to be a tremendous coup. People will have their fun and there will be comments made for certain, but our tagline is curious coastal charm and something like this can only add to that tagline.
– Cllr Paul Crabb, North Devon District Council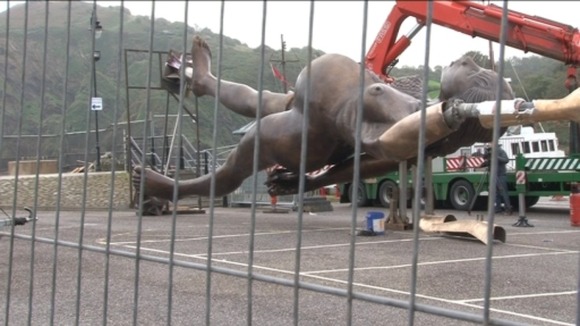 However people feel about Verity, she won't be staying in Ilfracombe for ever - she's only here on loan. A 20 year loan, that is...