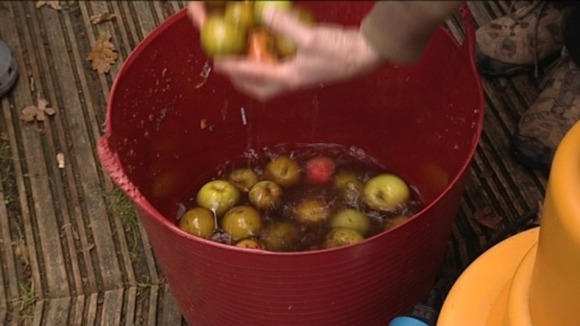 Apples have taken centre stage at Gunnislake in Cornwall where the village staged a Community Apple Pressing Day.
People were asked to bring their own apples and the organisers then pressed them into juice.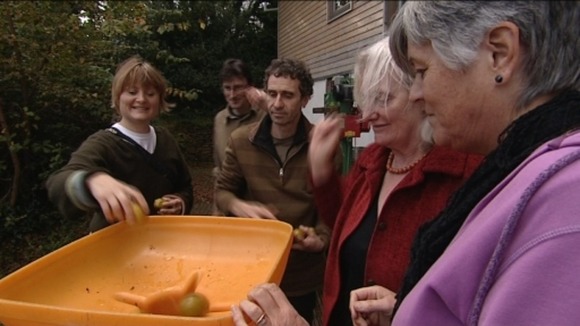 The cold, rainy summer, which discouraged the bees from flying at crucial periods, has left many orchards bare. Despite the poor crop, organisers say lots of people came along to make juice.
Orchard owners around us say they have got 10% of their normal crop. It was because the rain just came out when the apples were flowering. It's been a hard year; we haven't had the harvests that we'd expect.

We've had a steady trickle of people here today and we've pressed about a hundred litres of juice already so far today.
– Simon Platten, Apple Grower

The apple press was provided by Tamar Grow Local and the Tamar Valley Area of Outstanding Natural Beauty.

Tamar Grow Local is a 'not for profit' Community Interest Company which supports local people in growing their own food in allotments, plots and orchards.

The Tamar Valley Area of Outstanding Natural Beauty team help protect and enhance the local landscape