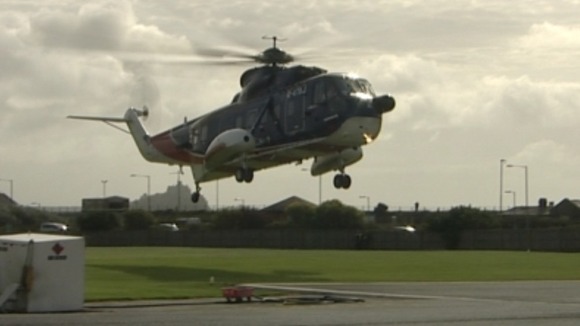 The curtain is due to fall on five decades of a helicopter service linking the Cornish mainland with Scilly as the final commercial flight with British International Helicopters (BIH) leaves the islands.
BIH announced in August plans to close its domestic helicopter passenger route between Penzance and the Isles of Scilly, from November 1.
The route has run for 49 years so this is an extremely sad announcement for BIH, its employees and its customers - in fact the whole of west Cornwall and the Isles of Scilly. Unfortunately we had no alternative.
– Tony Jones, Managing director, BIH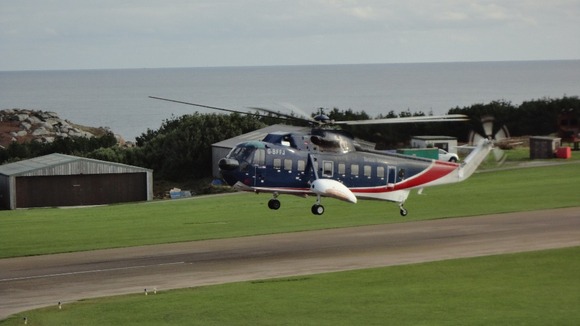 The company said the decision was made due to a drop in passenger numbers and commercial reasons. Around 50 people have been made redundant as a result of the closure.
It means the archipelago will be left with Skybus plane flights six days a week, and the seasonal Scillonian ferry service - both run by the Isles of Scilly Steamship Group.
Some residents described the move as "a kick in the teeth", while others voiced concerns that Steamship Group would take advantage of the monopoly on access to Scilly by hiking up prices.
Yes, on the one hand it is very sad for those staff who have given excellent service to the people of Scilly, Penzance, and tourists.

But there can be a silver lining from this. There is a genuine possibility to fully streamline and hone the transport to and from the islands.
– Alasdair Moore, editor of the Tresco Times
"Everybody on the islands is concerned because we look on it as our lifeline. It's just having the one, just planes, if it's foggy we're cut off. I mean, there are periods when we could be cut off for days if the weather is really bad.
– Peggy Dinscombe, resident
The concern is fog and water-logging which often happens to that cliff top airfield and that would mean flying would be grounded. I wouldn't get the papers and in the winter, November 3rd, the ship would be laid-up, therefore there is no alternative route in or out of Scilly.
– Clive Mumford, paper shop owner

The final BIH flight from Penzance will leave for Scilly at 5.05pm on today, returning to the Cornish mainland from the islands at 5.50pm.

Watch the full report by Duncan Sleightholme here: