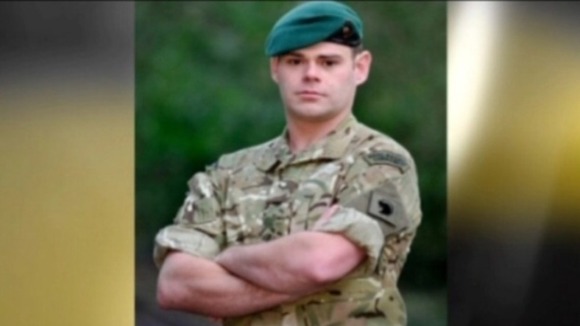 A candle-lit vigil is to be held near Taunton tonight for a Royal Marine from Somerset-based 40 Commando who was killed in Afghanistan.
Corporal O'Connor and Corporal Channing Day, from 3 Medical Regiment, both died while on patrol in the Nahr-e Saraj district of Helmand Province.
Corporal O'Connor, 27, was from Havant in Hampshire, and was serving with 40 Commando Royal Marines which is based at Norton Manor Camp, near Taunton.
He joined the Royal Marines in 2002, and was serving on his third operational tour of Afghanistan with 40 Commando, having previously been deployed in 2007 and 2009.
Corporal Dave O'Connor was one of the best; he was loved and respected by those around him and was relentless in the pursuit of excellence in his duties.

Utterly professional, his four operational tours of Iraq and Afghanistan marked him as one of the most devoted individuals in the Commando.
– Lieutenant Colonel Matt Jackson, 40 Commando Royal Marines
Corporal Dave O'Connor was a fantastic, engaging and professional man who was universally popular and highly capable in all he did.

Dave's cutting, self deprecating wit, easy going manner and endearing personality will never be forgotten by all those who had the privilege and pleasure to have met and worked with him.

Our thoughts and prayers are with all his family and friends. He fell protecting his men, doing the job he loved, surrounded by those who loved him. He will never be forgotten.
– Major Chris Hall, 40- Commando Royal Marines
My condolences go to the family, comrades and friends of Corporal David O'Connor who served with 40 Commando with such distinction.

Somerset is very proud of the work of our Armed Forces and we will never forget their sacrifice.
– Cllr John Osman, Leader Somerset County Council

Tonight's vigil will be held at All Saints' Church, Norton Fitzwarren, Somerset, at 7pm to pray for his family and to "hold in heart and mind" all of the locally-based 40 Commando Marines and their families.