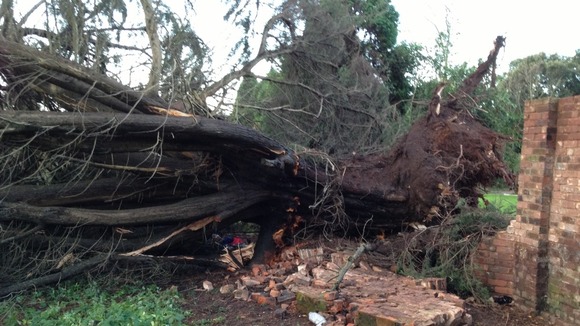 A woman was crushed to death by a falling tree after flooding brought widespread chaos across the West Country.
The 21-year-old woman was one of three people struck by the large spruce which came down along with part of a wall in Exeter, Devon, on Saturday night. Emergency crews rescued her but she died soon after.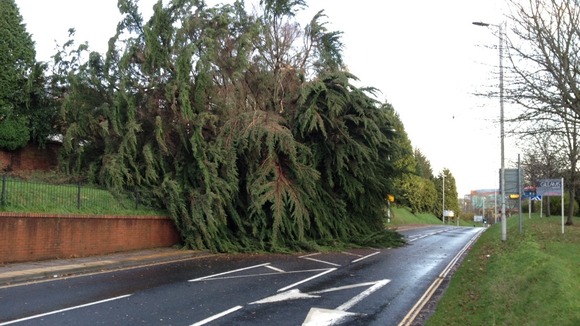 Devon and Cornwall Police say it's thought she was living rough in a small tent sheltered against the wall.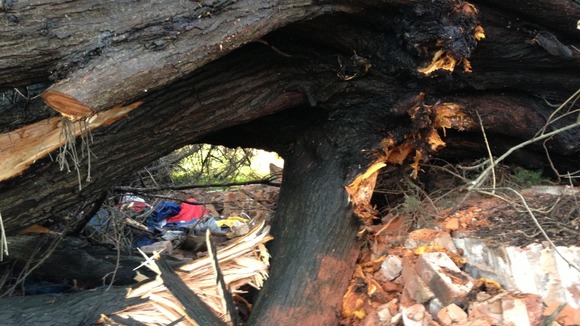 Obviously we've had lots of heavy weather, it's been raining an awful lot, and the tree for whatever reason came down.

It's taken a wall with it when it came down and then on top of that the tent was underneath and the tree has fallen on to the tent.

There are two males involved with minor injuries and obviously a poor lady of 21 who received fatal injuries at the time."
– Inspector Andrea Webber, Devon and Cornwall Police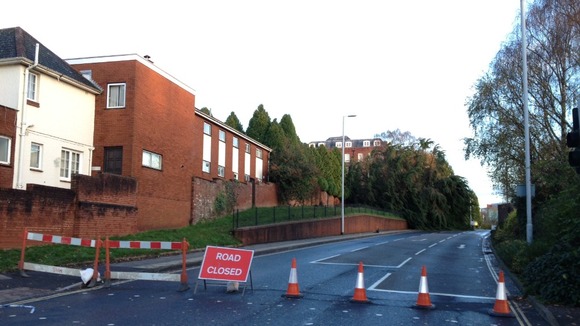 This is a tragic incident and our thoughts are with the deceased's family and friends. We are currently trying to contact the next of kin."
– Spokesman for Devon and Cornwall Police