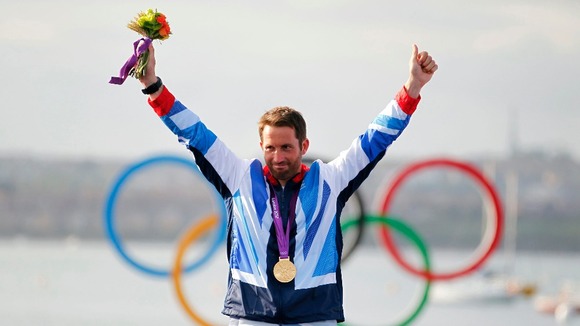 Four-time Olympic sailing gold medallist Ben Ainslie has announced he will not compete at Rio 2016.
The 35-year-old, who grew up in Falmouth, has decided to call time on his glittering Olympic career to focus on his America's Cup campaign.
Ainslie won the Finn class at London 2012 - his fourth gold medal in his fifth Games - to become the most successful sailor of all time. But will not defend that title in Rio.
Speaking to the Daily Telegraph, Ainslie said:
It fills me with both relief and sadness to write these words but I can now officially confirm that I have donned my Team GB tracksuit for the last time.

No more Olympic villages. No more opening or closing ceremonies. After almost 20 years entirely dedicated to the pursuit of gold, taking in five Olympic campaigns, I have decided I will not attempt a sixth at Rio de Janeiro in 2016.
– Ben Ainslie

Ainslie won silver at his first Olympics in Atlanta in 1996 in the Laser class and took Laser gold in Sydney four years later. He then moved to the Finn class taking gold in Athens, Beijing and London.

Ainslie did not announce his Olympic retirement immediately after winning in Weymouth. Instead he waited for the International Sailing Federation (ISAF) conference in Dublin to find out which classes would be on the Olympic programme for Rio.
Because of the wear and tear of a lifetime spent sailing, particularly on my back, which was a real issue this summer, it was always going to be an uphill struggle to do the Finn again in Brazil.
– Ben Ainslie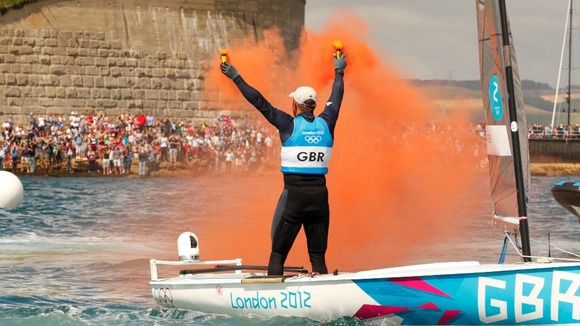 Ainslie will now concentrate on an America's Cup World Series campaign with JP Morgan BAR.
I feel increasingly confident that we can one day challenge for the America's Cup proper. Not at next year's event in San Francisco - that will be too soon - but perhaps the one after that.
– Ben Ainslie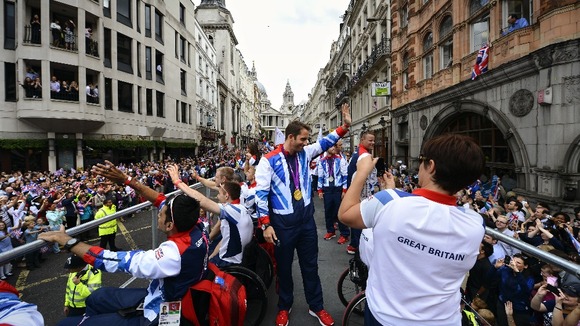 Royal Yachting Association performance director John Derbyshire and Olympic manager Stephen Park have paid tribute to Ainslie:
The word 'legend' is often over-used in sport, but Ben really is one - a determined yet unassuming, modest, often under-recognised legend in this nation's sporting history.

He has been a talismanic figure in the RYA's Olympic programme for over 16 years, through his successes inspiring new waves of sailors to get involved in the sport, and passing on his tireless work ethic and campaign skills to other young talents, who will look to follow in his footsteps and take on the challenge of keeping GBR a leading light in Olympic sailing in the years to come.

Ben has always made it clear that his two career goals have been to win Olympic gold, and to win the America's Cup. With four Olympic golds and a silver across five Games, and now the most successful Olympic sailor of all time, he has nothing left to prove in Olympic terms and there can be no question that he's more than achieved his first goal.

It's therefore entirely understandable that he should now want to turn his attentions to the second, and hopefully lead a British team to win the oldest trophy in sport for the very first time.
– John Derbyshire, Performance Director, Royal Yachting Association
From our side, the door is always open for Ben to return if he feels that gold in Rio is a viable prospect, but we wish him every success with JPMorgan Ben Ainslie Racing (BAR) and his uncompromising focus on an America's Cup-winning campaign.

I know we will continue to keep in close contact with Ben, who is keen to help and support the Olympic programme and talented youngsters coming through in whatever way he can.
– Stephen Park, Olympic Manager, Royal Yachting Association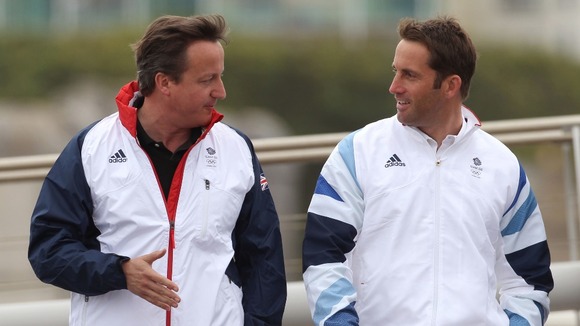 Sad to be announcing Olympic retirement but its been a great ride and I have to say a huge thanks to all those who helped make it possible.
BEN AINSLIE FACT FILE:
Born on February 5 in Macclesfield, Lancashire. His father, Roddy, sailed in the first Whitbread Round the World Race.
Having won the European Championships and finished third in the Laser World Championships, he goes on to win silver at the Olympic Games in Atlanta aged 19.
Finishes third in the Laser World Championships and takes bronze at the European Championships.
Wins both the Laser European and World Championships.
Ainslie is named British Yachtsmen of the Year and World Sailor of the Year, having won the Europeans and World Championships yet again.
Sees off competition from Brazil's Robert Scheidt to win Laser gold at the Sydney Olympics. Also wins Laser Europeans and finishes third in the Laser World Championships. Named British Yachtsmen of the Year and made MBE in New Year Honours list.
After spending 14 months with the 'One World Challenge' America's Cup campaign, Ainslie moves to the Finn class. He wins the first of what prove to be many World Championships in the division and takes the Finn Europeans. Becomes British Yachtsmen of the Year and World Sailor of the Year.
Takes another Finn Gold Cup and another Finn European crown.
Ainslie's dominance of the Finn class continues as he wins a second Olympic gold medal in Athens, Greece. Also takes the World and European crowns as he is named British Yachtsmen of the Year for a fourth time. Inducted into the Finn Hall of Fame.
Ainslie racks up a fourth successive Finn Gold Cup and receives OBE. He also wins the Finn Europeans.
After re-entering the America's Cup arena with Emirates Team New Zealand, he returns to the Olympic circuit to win an unprecedented fifth world title, European title and Olympic gold in Qingdao, China. He is named British Yachtsmen of the Year for a fifth time, World Sailor of the Year yet again and made CBE.
Fights off tough competition to be selected for the British sailing squad in the Finn class. Year ends in controversy at the ISAF World Championships in Perth, Australia, where he is involved in an altercation with a media boat.
In January launches Ben Ainslie Racing, a new team that will initially compete in the next edition of the America's Cup World Series along with plans to join ORACLE Racing for the defence of the 34th America's Cup. Having recovered from back surgery, he wins the Finn Gold Cup for a record sixth time in Falmouth, Cornwall.
August 5 - Wins fourth Olympic gold medal, triumphing in the Finn class on home waters off Weymouth at the London 2012 Games. With four golds and a silver, Ainslie becomes the most successful sailor in Olympic history.
November 27 - Announces that he will not compete at Rio 2016 bringing down the curtain on a glittering Olympic career and says he will now focus on his America's Cup campaign.