Navy divers refloat stricken raft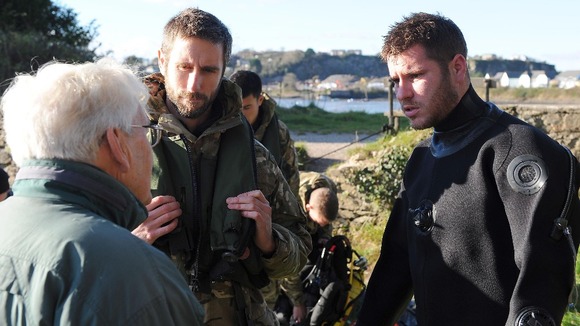 Royal Naval divers refloated a sunken swan nesting site on Plymouth lake after a plea from a resident bird lover.
The Royal Navy's Southern Dive Unit from HM Naval Base in Devonport, dived Radford Lake, Plymstock, to refloat the nesting raft.
The operation, used as a training exercise for the Royal Navy, was carried out in response to a request for help by a Gordon Miller, of Plymstock, who was worried about the future of a nesting pair of swans when their nest and eggs were washed off the raft in April..
Divers used the rescue bid as a training exercise for a supervisory diver leading the exercise as part of his professional development and to give good experience to the diver who inspected the purpose-built raft.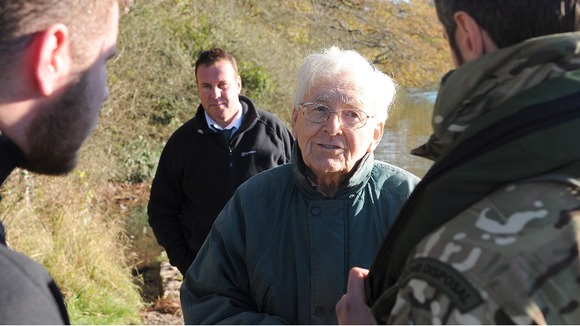 I was very worried when the nesting site was drowned and the nest with eggs was washed off earlier in the year. The swan incubated the eggs for 34 days and when she gave up with no hatching, I inspected the eggs. I found half the eggs with part-formed babies and the rest with no babies.

They had all been ruined by soaking up water. It was very sad for bird lovers like me. Other people have taken the swans to their hearts and have asked me what I can do.
– Gordon Miller, RSPB member

He enlisted the help of the Royal Navy by appealing to Commodore Graeme Little.
This was a small scale exercise, but one that was good for the community and gave me and the team good experience. It seems the raft might be water logged and need replacing or having added buoyancy. It was pretty murky down the bottom even though it was only about two metres deep.
– Able Seaman Diver Stuart Farden
This was a great chance to meet the community needs, gain experience and directly train divers in command leadership and management experience. That is what the Navy is proud to do. I hope some good comes to the swans and the lake environment from this.
– Leading Diver Ade Morris