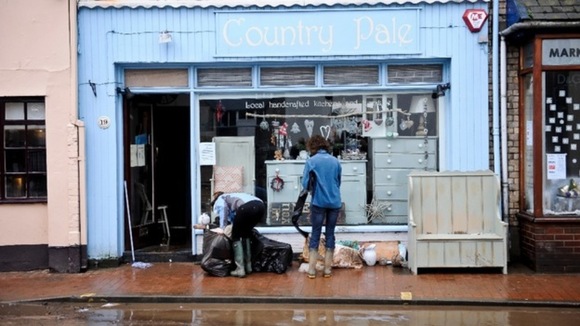 Braunton's brand new flood defences were unable to withstand their first test of flooding. The £1.2 million scheme, which was officially unveiled in June 2012 after six months work by the Environment Agency, was completely breached by heavy rain and floodwater.
Floodwater remains in Braunton in north Devon after the River Caen burst its banks, leaving many homes and businesses deluged with water. **
**
"It's disappointing really because the Environment Agency have just spent over £1 million on new flood defence schemes - two flood defence schemes - this year but they've been totally overwhelmed".
– Liz Spear, chairman of Braunton Parish Counci