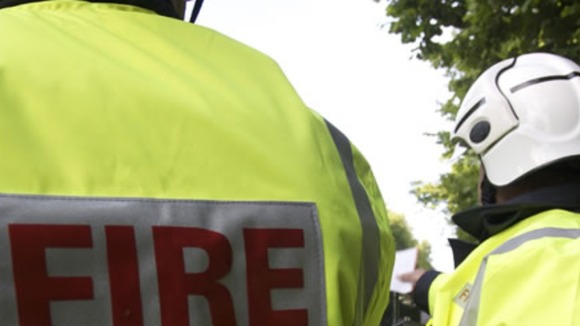 One hundred and fifty jobs will be lost as part of £5.5 million cuts proposed by Devon & Somerset Fire and Rescue Service.
The fire officers will be lost as the service plans to turn fire stations in Plymouth, Ilfracombe, Taunton and Torquay, that are currently manned full time, effectively into retained fire stations where the officers are on-call.
The Fire Brigades Union says these proposed cuts, will have a direct impact on response times and will put public safety in danger.
Watch a video of Devon and Somerset firefighters below or on the Devon and Somerset Fire and Rescue Service website:
However the chief Fire Officer, Lee Howell said that there had been a 50% reduction over the past 10 years in the number of fires they were called to and significantly less deaths. He said prevention was now key and fire fighters would be doing more of that sort of work rather than working full time in fire stations.
The fire service also plans to roll out new smaller £70,000 fire pumps which cost less to run and are more efficient in rural areas.
The Fire Brigades Union is planning an emeergency meeting of its members and hasn't ruled out industrial action.
The Devon & Somerset Fire Authority will meet to discuss the proposals next Friday. They'll also discuss increasing the amount they receive from the council tax by up to 2%.
The Fire Brigades Union is urging the public in Devon and Somerset to protest against the cuts.
Rather than just accept these enormous cuts forced upon us by central government, the fire authority along with chief fire officer Lee Howell should tell the coalition government that this scale of cuts is unacceptable, risks destroying the fabric of this important service, and ultimately puts more lives at risk.
– Trevor French, Devon and Somerset FBU secretary