Red pandas enjoy the cold in Newquay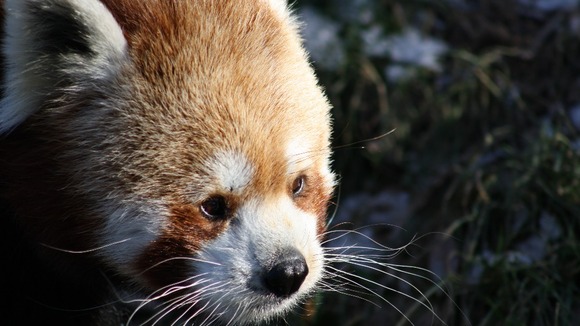 The recent cold snap has had the whole of the country in turmoil. While most of us dislike the drop in temperatures, some of the animals at Newquay Zoo are loving it.
We have a number of animals here who actually prefer the colder weather, like our adorable red pandas. Naturally found in China, they have beautiful thick red fur which protects them from the freezing conditions of the Himalayas.

Even though our red pandas are captive bred, and therefore have never experienced life on the Himalayan slopes, they are still in their element when the weather is a bit colder.
– John Meek, Animal Collection Manager, Newquay Zoo

But it's not bad news for the animals who need warmer temperatures. The array of tropical birds, insects and reptiles who call the steamy Tropical House their home have heaters on throughout the year, to help mimic the climate of their natural habitat.
Some visitors get concerned about the lions and meerkats for example, whose wild habitat is warmer than Britain. But there really isn't any need to be – none of our animals have been captured from the wild so they have never been used to African temperatures.

They have all come to Newquay from other zoos in Europe. We ensure that their enclosures are well insulated, with plenty of heating, warm bedding and sometimes extra food to ensure that they remain in optimum condition, and they remain happy and healthy.
– John Meek, Animal Collection Manager, Newquay Zoo

For more information about the zoo, you can visit their website here.