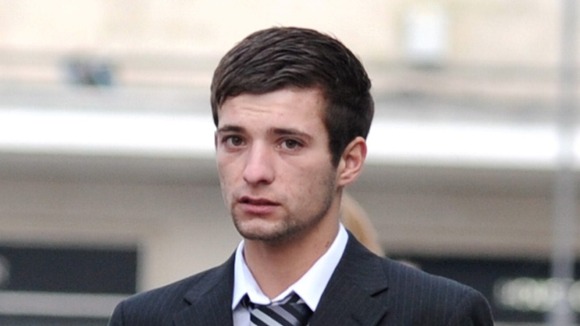 A 21-year-old carer who was branded a 'beast' by one of three elderly and vulnerable people he mistreated, avoided an immediate jail term.
Lewis Moore had worked at the Lambspark care home in Plympton, Devon looking after 'particularly vulnerable adults' including some with Alzheimer's and Parkinson's disease and dementia and was caught on mobile phone footage mistreating one of them.
Plymouth Crown Court heard Moore made 'very upsetting and derogatory remarks' about an incontient 78-year-old woman, teased and tormented an elderly man and had thrown a woman with Parkinson's disease down in her bed.
Moore, of Millwood Drive, Plymouth, Devon, admitted three charges of ill treating or wilfully neglecting a person in his care who he reasonably believed to lack mental capacity between November 2011 and January 2012.
Today he was jailed for 50 weeks but that term was suspended for two years. He was also ordered to carry out 200 hours of unpaid work.
We have endeavoured to root out and make an example of this 'rotten apple' and we hope that this sends out a message that this behaviour will not be tolerated in our industry."
– Gareth Wraighte, Manager of the Lambspark care home