Totem pole sold for triple its estimate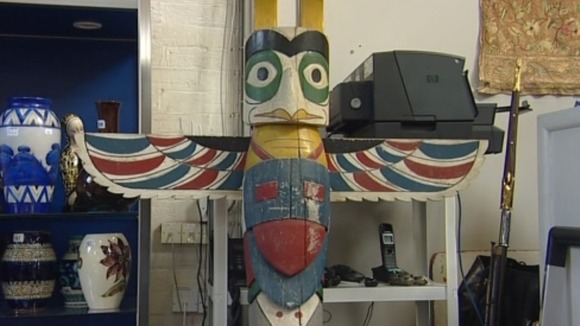 A Dorset auction house has sold a rare Native American totem pole for £19,000 - more than three times its estimate.
It was spotted by auctioneer Guy Schwinge during a contents valuation at a farmhouse in the county. It was being used as a coat stand until he pointed out its value.
The owners swiftly put it up for auction with the firm, Duke's of Dorchester, who explain why it was worth so much.
This example had provenance that could date it back to the beginning of the 20th century. The vendor's own grandfather travelled extensively in Canada and the USA in the 1920s where it is likely he acquired it.

Not only this but the pole was probably made by the North West Pacific people, the Haida, and artefacts dating from the same period as the totem pole from this region are scarce.
– Amy Brenan, Spokesperson for Duke's Auctioneers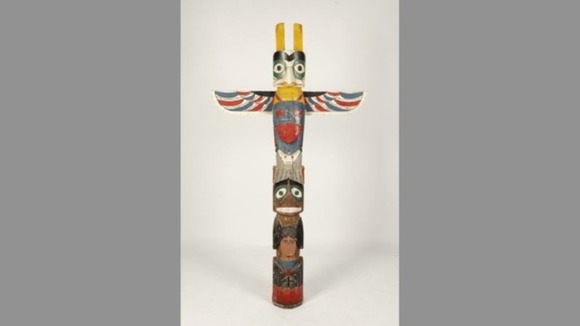 The totem pole was in good condition with only a few scuffs and paintchips and this with its history meant there would be high interest in the sale.
There were initial bids from two telephone buyers but the artefact went to one of bidders in the saleroom, UK-based dealer Spencer Swaffer. The hammer fell at £19,000.
It was the brightness and cheerfulness of the totem pole that captured my imagination. The opportunity to buy something of this nature in the UK and even in America is so rare that I just had seize the chance to own something so magnificent. It is the first totem pole I have ever bought.
– Spencer Swaffer

At £19,000, it might be worth taking a second look at what you or your relatives are using for a coat stand....