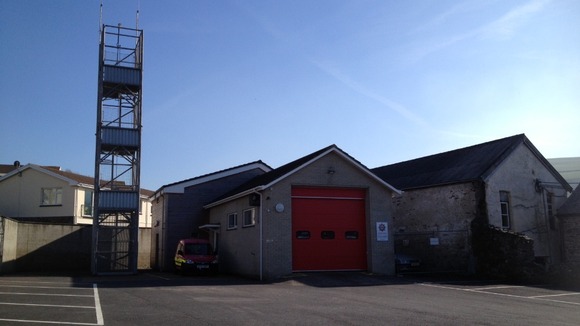 Devon and Somerset Fire Service is investigating a merger with the Avon Fire Service. In a joint statement from the two brigades both chief fire officers say that all options are being considered in a bidto clawback budget shortfalls that run into many millions of pounds. That news was met by dismay in Woolacombe in North Devon where local councillor and former lead firefighter Don Duffield said rural areas need a fire station.
If there's a fire it would only take a few minutes for the retained crew to arrive from here compared to 15 minutes from Ilfracombe and 35minutes from Barnstaple, it wouldn't make sense.
– Don Duffield

In Devon, there are already proposals to cut back three full time crews in Plymouth and one each in Torbay and Ilfracombe, where the station would become staffed on a retained basis.

At a meeting of the authority on Monday, Chief Fire Officer Lee Howell also said he was looking at the value of the fire service's buildings. No plans for the closure of rural fire stations have yet been announced.