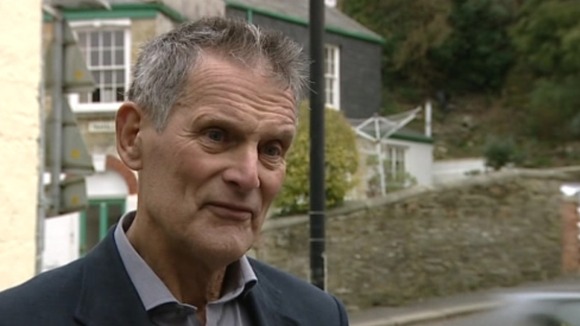 A councillor has sparked a national row after saying that disabled children "should be put down". Collin Brewer, an independent councillor from Wadebridge, made the remarks to a member of Disability Cornwall, Hayle at an equalities event 18 months ago.
I remember him (Mr Brewer) coming over and asking what the stall was about._

I was explaining to him about the parent partnership service when he said disabled children should be put down._

He said they cost the council too much money._

I felt physically sick. I was there with parents of disabled children at the time and I just had to turn my back on him._

He is supposed to be an elected member representing public views and acting on behalf of the public._

How anyone can come out with that is just shocking._
– Theresa Court, Disability Cornwall

Councillor Brewer took over a year to send an apology letter via 2nd class post folded into 8 on an A4 paper. The independant councillor now faces huge pressure to resign. But Cornwall Council says in a statement that although Cllr Collin Brewer has broken its Code of Conduct, it is legally unable to suspend him as a result. Instead, the only 'proportionate' sanction it was able to impose was to require Cllr Brewer to issue a formal apology, which he has done.
As Director of Children's Services for Cornwall Council I am shocked and disappointed by the remarks made by Councillor Brewer. The comments were cruel and ignorant and are contrary to the Council's policy of supporting all people with disabilities.

We are very proud of the disability services provided in Cornwall and wish to totally dissociate ourselves with these completely unacceptable views.
– Trevor Doughty, Cornwall's Director of Children's Services

Mr Brewer says he can't apologise enough, but believes he hasn't done anything wrong.

The model Katie Price, who has a disabled son herself has tweeted to her 1.7 million followers about the councillor.

shameful ignorance of colin brewer clear for all to see and such beliefs were gone with the nazis or should have been!

many disabled contribute more to society than mr brewer - ask our paralympians xx

colin brewer how would you like to dispose of my son Harvey???

Cllr Brewer, who's served Wadebridge East for the past 26 years, say's he'll make a decision on his position tonight.

You can watch our report on this story with Francesca Carpenter.