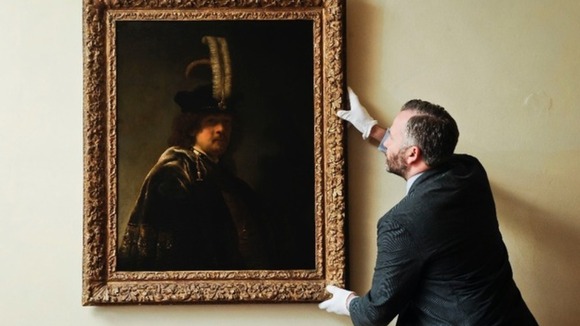 A 'lost' painting by the Dutch master Rembrandt has been discovered, hanging on the dining room wall at Buckland Abbey, a National Trust property at Yelverton in Devon.
It was given to the Trust in 2010 from the estate of the late Edna, Lady Samuel of Wych Cross. Experts have, for years, believed it was a portrait of Rembrandt, painted by one of his pupils. Now the leading expert on Rembrandt, Ernst van de Wetering, has confirmed it is a self-portrait by the artist's own hand.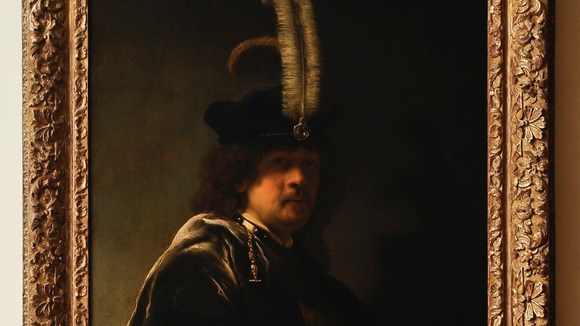 Rembrandt was a prolific painter of self portraits. He painted dozens of them throughout his life in the 17th century, a period of Dutch history known as 'The Golden Age'. The pictures are very highly regarded in the art world and now this picture has been confirmed as an original self portrait it is estimated to be worth around twenty million pounds. It will not be sold because all the pictures held by the National Trust are cared for for the public benefit, forever.
Buckland Abbey, on the edge of Dartmoor, is the former home of Sir Francis Drake and today a group of local schoolchildren on a tour were among the first to be told the news about this very important work of art. They even had a go at some self portraits of their own, inspired by Rembrandt's art.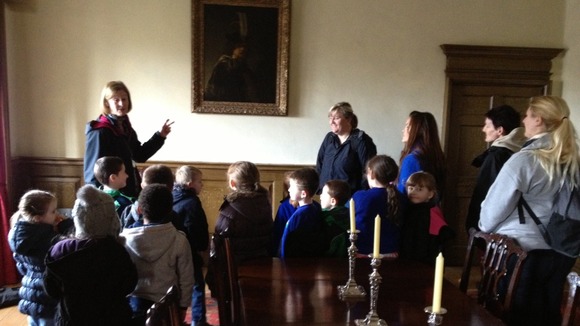 It's amazing to think we might've had an actual Rembrandt hanging here on the walls at Buckland Abbey for the past couple of years. We never dared think that it might actually be an original and many of our visitors will have been just passed by it, in what is sure to be a real contrast to the attention it is now going to receive. Buckland's Rembrandt is certain to become one of the many highlights of the property for visitors to enjoy."
– Jez McDermott, the National Trust's Property Manager at Buckland Abbey

The National Trust looks after more than 13 thousand paintings, some of them very valuable, but this is the only Rembrandt. It will be on display all this year and then go away to be professionally cleaned and examined in the winter before the 'lost' Rembrandt returns to be rehung here in the spring next year.