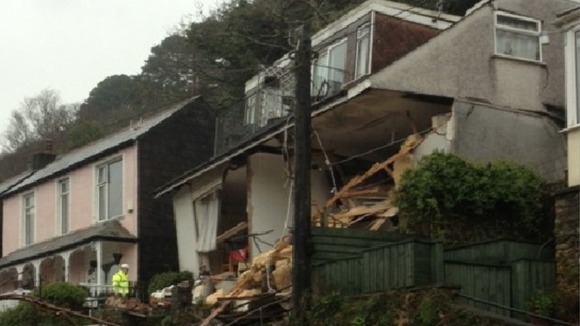 Police are investigating if a woman is trapped inside a house after part of the property collapsed during heavy rainfall overnight. Susan Norman, who is in her 60s, has not been heard from since she phoned relatives at about 8pm yesterday to tell them she was going to bed.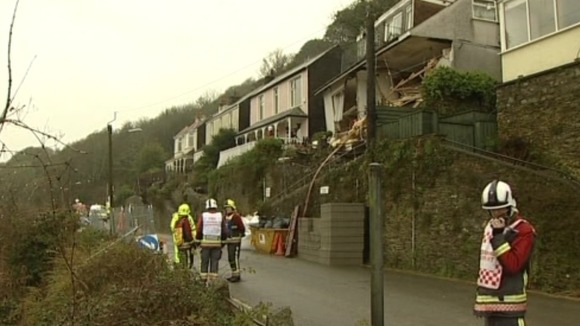 Her house in Looe, Cornwall, was hit by a landslide and floodwater last night.
More than dozen people living in the street have been evacuated from their homes but police could not account for Mrs Norman. This morning crews used a springer spaniel sniffer dog to search for her.
Police said thermal imaging cameras used to identify signs of life also proved inconclusive.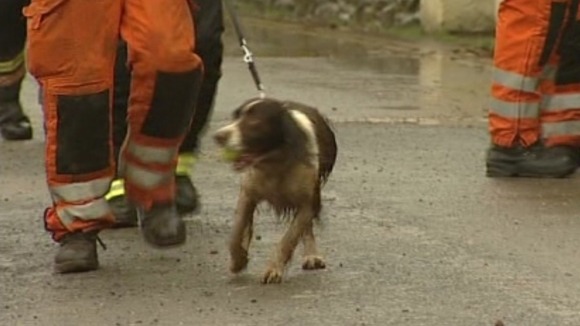 Neighbours said they heard "windows popping" at the three-storey property under the pressure of a torrent of surface water which had been washed down the road behind the building, which is split into three flats.
The property and adjoining properties were evacuated this morning, everybody was accounted for.

However, one lady has not been accounted for. She lives in the ground flat.

We're waiting for a geothermal engineer from the council to come down and assess the scene. There was some building work going on at the time.
– Graham Claybourn, Devon and Cornwall Police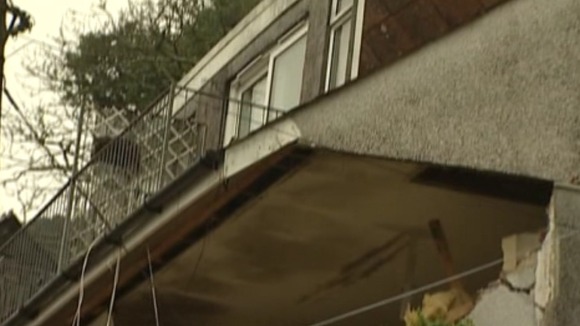 Retired police officer Pete Temlett described how everyone was in a "state of shock".
I got a knock on the door at about 5am from the young man who lives in the top-floor flat at Veronica.

The windows were popping out and you could see the house was moving.

My immediate thought was for the safety of the woman who lives in the bottom flat, but I couldn't go in there. I thought if I open a door it could collapse and cause her more injury.
– Pete Temlett, Resident

Police and fire crews are waiting for engineers to assess if the building is safe enough for further searches.