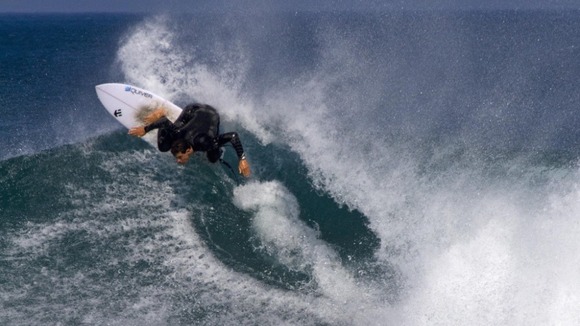 It's day two of the 41st English National Surfing Championships at Watergate Bay in Cornwall.
Hundreds of the best surfers from across the country are competing for the English title in 14 categories.
For the second year in a row, the event has been organised by first year Cornwall College Newquay students from the Surf Science and Technology Foundation Degree.
The students run the whole event from conception to conclusion.

They have also learnt to judge and will be fully responsible for how the event runs over the weekend.

This is a real world exercise and is great for the students' CVs. To be able to say to future employers that they have organised a national event is sure to attract attention.
– Brender Willmott, Programme Manager for the course

The English National Surfing Championships in association with P20 will see many competitors returning from foreign locations like Indonesia, Hawaii, Portugal and Ireland where they have been training in powerful and testing conditions.