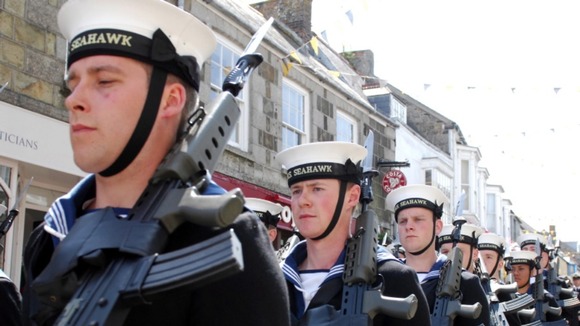 Over two hundred Sailors and Airmen from Royal Naval Air Station Culdrose, in Cornwall marched through Helston on Thursday as part of a freedom march. The Annual Freedom of Helston march saw HMS Seahawk Band at the head of the parade with platoons of officers, ratings and a Colour party parading with the Queens Colour flanked by Sailors guarding the Ensign following behind.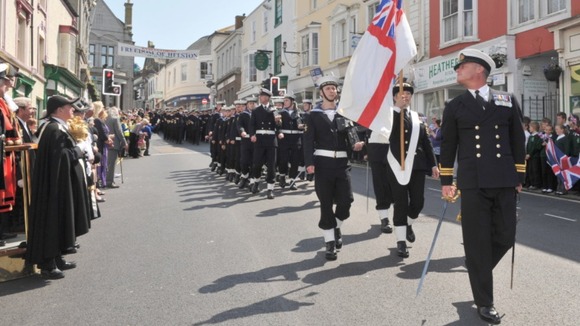 HMS Seahawk has always played a big part in our community and it's always a great pleasure to see the Freedom Parade. It is now part of the History of Helston.
– Councillor Jonathan Radford-Gaby, Mayor of Helston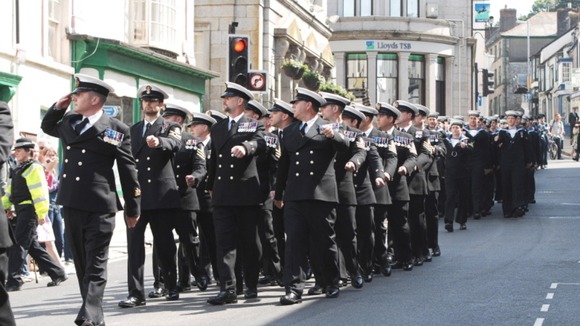 HMS Seahawk was granted the Freedom of the Borough of Helston in 1958, and the air station annually exercises this right.