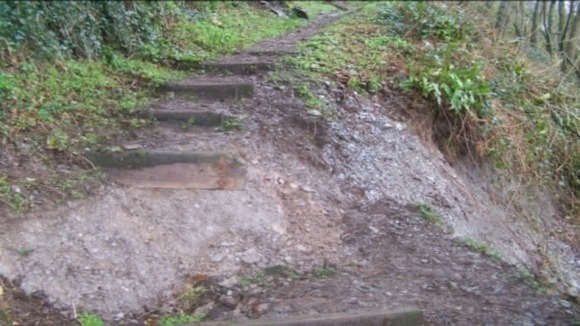 The enormous damage caused to the South West Coast Path by last winter's storms is still being repaired.
Large swathes of the path were swept into the sea. In many cases diversions were put in place which took walkers away from spectacular views of the coastline.
In south east Cornwall, a partnership between Cornwall Council, the National Trust and a local landowner has opened up the path again in all its glory.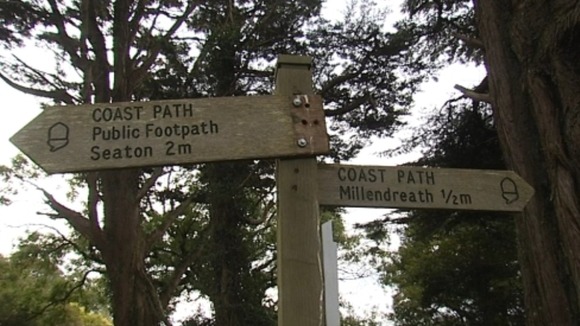 At Windsworth, near Looe, landowner Caroline Petherick offered to help so that walkers could avoid those dangers.
Since last January the path has been re-routed along a road for nearly two miles. But from the middle of next month it will run through a woodland for the majority of the stretch with only six hundred metres on the road. The woodland is owned by Mrs Petherick.
I agreed with Cornwall Council and the National Trust about the route that we would follow through the woodland, which is good for me. It's opening up the woodland so I can get my timber out of it as well.

It's a lot safer and it's a lot more pleasant. It makes a dull straight track into an interesting walk through woodland which is wonderful.
– Caroline Petherick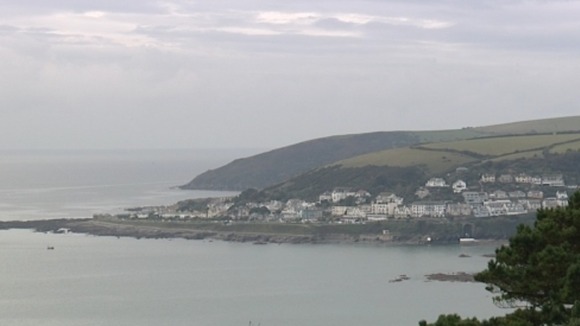 The clearance of the overgrown woodland was partly funded by a charity walk earlier this year to celebrate the South West Coast Path Association's 40th anniversary.
The walk raised over £500,000 and is being used on 90 other improvement projects around the 630 mile Coast Path.
Watch the full report by Steve Hardy here: