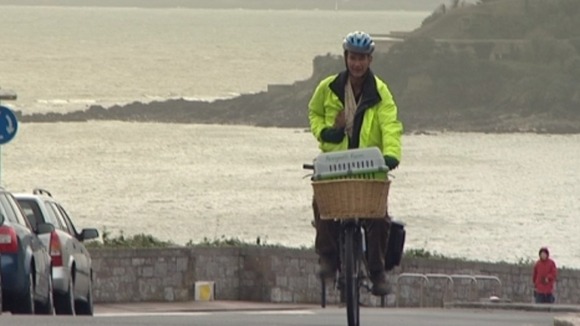 Today, the Barbican in Plymouth was the setting for the last leg of a challenging journey for both man, and pig. Comedian Tony Hawks has is raising money with the help of Titch, a miniature pig who's been travelling round Devon inside his coat. This week he's raising money for a care centre he's founded in Moldova.
Somebody had bet me I couldn't walk round Devon with their pet pig Dave so that got me thinking about pigs. I realised I couldn't walk with a pig, it wouldn't go very far. Went to Pennywell Farm, saw these delicious, delightful miniature pigs and thought I'll cycle around coast to coast instead.
– Tony Hawks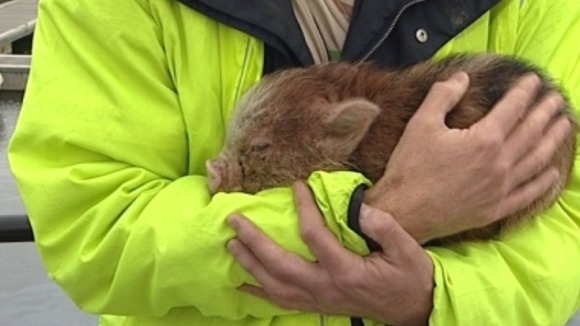 Tony's used to these unusual journeys. The author once lugged a fridge around Ireland, and played the entire Moldovan national football team at Tennis.
The pair set off from Ilfracombe on Tuesday morning, and have travelled through Barnstaple and Tavistock. They've had to battle the elements along the way.
She's handled it a lot better than I have. If you're gonna cycle coast to coast in Devon, don't do it in the darkest week in December. I had shocking weather up in Ilfracombe, we nearly blew off the bike.
– Tony Hawks

They're now well on their way to raising more than £5,000 for the charity.

You can watch Ian Barber's report below: