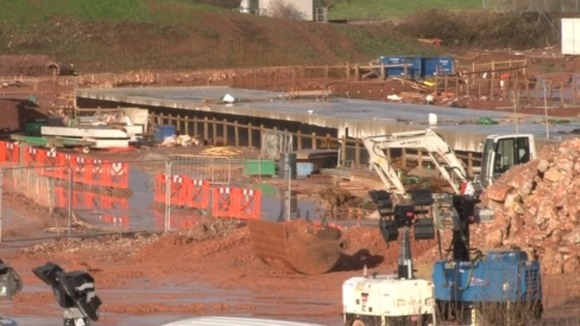 Work on the South Devon Link Road has taken a major step forward over the Christmas period with the demolition of railway bridge to make way for the new road. But the closure of the rail line from Newton Abbot to Torquay and Paignton hasn't gone down well with passengers.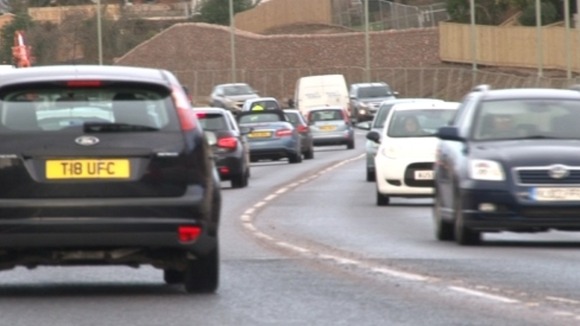 Work is under way over almost the entire four miles of the new road by-passing Kingskerswell. But the demolition of the Brunel railway bridge near Newton Abbot has meant the closing of the rail line for two days, forcing passengers on to replacement buses.
"We weren't expecting this a couple of days after Christmas. Ah, we thought, the trains will be back to normal, and all of that. And hey-ho, it's not there you know."
– Commuter

The new road is still two years away, but it should make a huge difference to access to Torbay, and to residents along the old road.

Drivers are also promised great improvements here on the outskirts of Exeter between Countess Wear and Matford, one of the most congested roads in the city. But as with most road works, things are likely to get worse before they get better.

But the 17 weeks of road works starting a fortnight on Monday is only for preliminary work. The job of turning this single lane section into two lanes doesn't start until 2015.

You can watch John Andrews' report below: