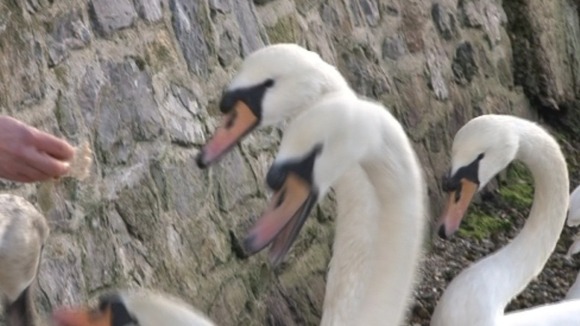 A swan has gone missing from Sutton Harbour in Plymouth and there are worries it may have ended up as someone's Christmas dinner. Its identity ring has been found broken and bird hasn't been seen for more than a week.
Beth Gommer has fed the swans in Sutton Harbour at dawn mid-day and dusk, every day for past six years. A few days before Christmas she found a broken leg ring by the bowl where she feeds the birds.
"I fear that he's been taken, probably for Christmas day, for a certain reason that I don't really want to talk about because it's not very nice for people to hear that."
– Beth Gommer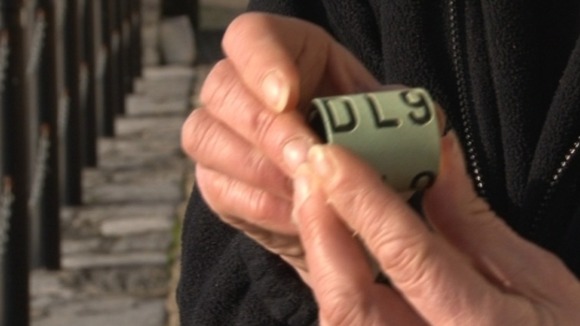 The bird was ringed as DL9 by the RSPCA at West Hatch in Somerset. Beth says it's not possible for it to be broken accidently.
"A swan tag can't be taken off because they're indestructible really. So that's what alerted me really, and I couldn't find him in the harbour."
– Beth Gommer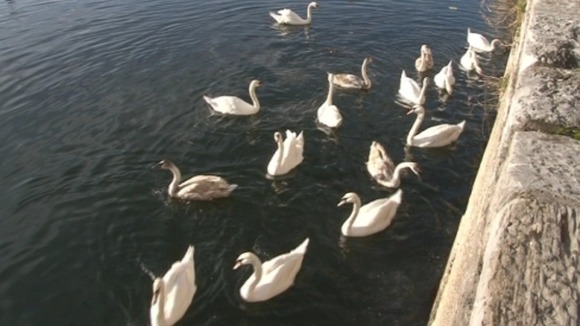 She's given names to nearly half the thirty swans and cygnets that now follow her around like a surrogate mother.
Beth is now worried about a second swan she calls Talkative, one of her favourites, who has also gone missing since Christmas. She's worried it may have met the same fate as DL9.
But anyone who thinks swan sounds like an interesting change from turkey should be warned.
"It's illegal, you can go to prison. There's a fine. They belong to the Queen. They're protected birds. And yes, it's certainly an imprisonment if these people are ever found, or the person who's done it."
– Beth Gommer

You can watch John Andrews' report on this story below: