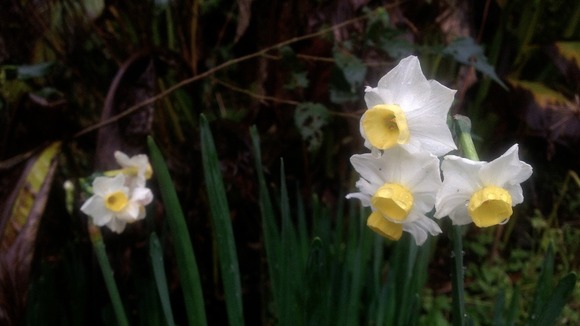 We might be in the middle of winter, but it seems that some plants in Dorset think it's spring. They're coming into flower two months earlier than expected. Staff at Abbotsbury Sub Tropical Gardens say it's down to warm weather.
This year temperatures haven't dropped below freezing. The Narcissi nestled beneath the palm trees of Abbotsbury's subtropical gardens came in to flower as the New Year began to blossom. A Camellia nearby is also in full bloom.
This winter we've not seen anything below zero at all. It's bizarre.

We've got plants still flowering from last summer like various Fuchsias and salvias and even abutilons in the garden which haven't stopped since last August.
– STEPHEN GRIFFITH, Head gardener

The gardens were created almost 250 years ago, first as a kitchen garden, but later plants were brought here from all around the world.

A stroll around it reveals just how many plants are waking up early from their winter slumber.
We are lucky because we have a micro climate that works.

We're sheltered by hundreds of evergreen oak trees, the Holm Oaks and they keep the leaves on, trap warm air and act as a giant blanket.
– STEPHEN GRIFFITH, Head gardener

There's a warning, though, that the plants could be damaged and the flowers lost if we get any frost in the next couple of months.
Well the biggest problem is they put on lots of soft growth and the buds start coming and then they get frosted.

We've even had that with the Magnolias, the buds coming very early and the buds are just opening and then you get an air frost and the buds go black and fall off and you don't get that spring colour.

But at the moment, it's all looking quite positive.
– STEPHEN GRIFFITH, Head gardener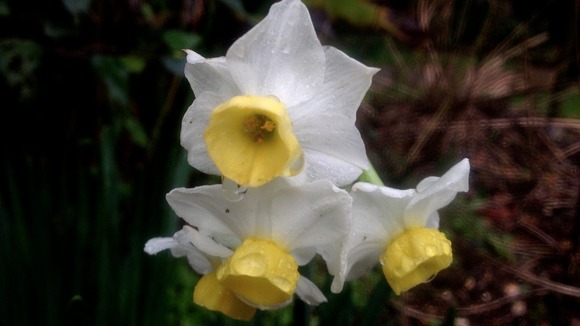 The story of this winter's weather is wet and windy, not freezing and frosty. But that could easily change.
Watch the full report by Duncan Sleightholme here:
If you have any early flowering plants in your garden, we'd like to see. E-mail them to westcountry@itv.com. Don't forget to include your name and where you're from.