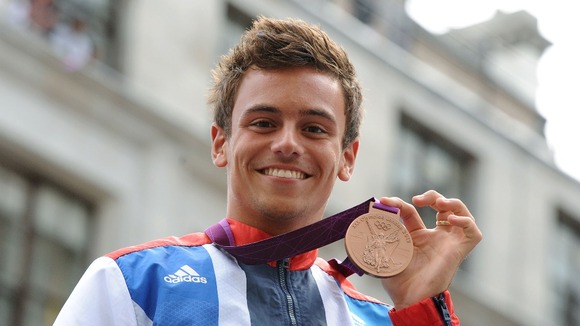 Plymouth's diving hero Tom Daley has announced that he will relocate his training base to the London Aquatics Centre at Queen Elizabeth Olympic Park from spring 2014.
Daley will work alongside newly appointed Jane Figueiredo as he focuses his 2016 Olympic training around the brand new centre's world class facilities.
The London Aquatics Centre holds good memories for Daley. Not only was it where thousands of home supporters witnessed his Olympic bronze medal, Daley was also the first person to dive from the boards at the official opening of the Centre, ahead of the Olympics.
The move will see Daley leave his first coach and diving club but the country's top diver and Andy Banks will remain close.
The former World Champion believes the time is right for a new challenge.
Plymouth will obviously always be my home but after thinking long and hard about my future in diving, I have decided that a change will be beneficial to my development.

I have my sights firmly set on Rio 2016, and I'm looking forward to starting the next chapter in my diving career in London. I have some great memories at that pool.

I would also like to take this opportunity to thank Andy for all his help over the years. He has been pivotal to my achievements and I wouldn't be the diver I am today without his continued dedication and support. I know we will keep in close contact and I know he will always be there for me.

I also want to thank everyone at the Life Centre and the Council for their support over the years. I will obviously miss everyone at Plymouth Diving but will look forward to the trips home.
– Tom Daley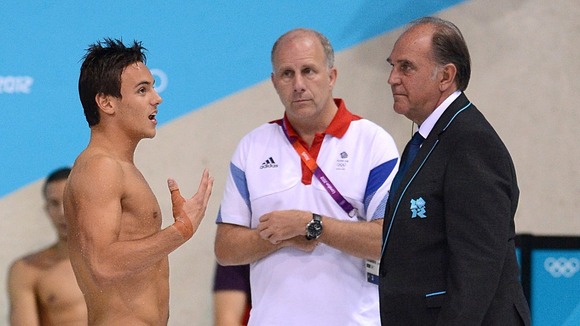 It has been a pleasure and a privilege to coach Tom since he was just eight years old.

I fully understand and support Tom's move to train in London. The facilities there are excellent and I have known Jane for years and know she will do a great job.

I wish him the very best of luck for the future in all his endeavours and he knows he is always welcome at the Plymouth centre whenever he is back on home turf.
– Andy Banks, Head Coach, Plymouth Diving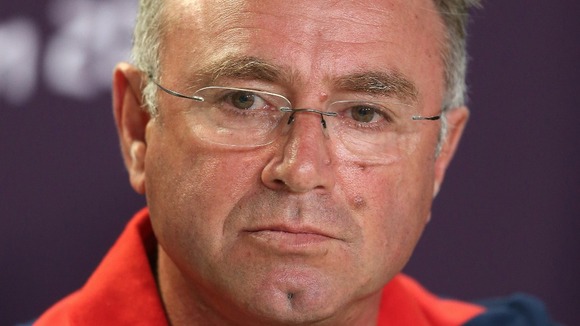 In a new Olympic cycle it is common that there are many changes in an athlete's training and I support Tom's decision to move to London in what will be one of our new High Performance Centres.

The time was right for Tom to make a change in his programme in order to take the next steps in his diving.

I look forward to seeing the centre up and running and believe that Tom will enjoy being in such a beautiful pool.
– Alexei Evangulov, National Performance Director
The opportunity to coach somebody as world class and elite as Tom Daley is something that I am really looking forward to.

I feel I have a lot to add to the great work that has already been done to get Tom to where he is.

I am really excited to coach someone of Tom's stature on men's Platform and take up the challenge that goes with that.

We have a good period of time and a great shot to work towards Rio and I can't wait for that journey to begin.
– Jane Figueiredo, Newly appointed coach
As proud operators of the London Aquatics Centre, we look forward to welcoming Tom back to the iconic venue.

We are confident that the world class diving facilities and high performance diving programme will assist Tom with his medal ambitions for Rio 2016.

Tom is the perfect role model to demonstrate and drive the legacy agenda forward following the Games.

We wish Tom the best of luck in his training and hope his move to the London Aquatics Centre inspires a new generation of divers.
– Peter Bundey, GLL, Deputy Managing Director
It is exciting news that Tom will be relocating to the Aquatics Centre on Queen Elizabeth Olympic Park.

After competing in the London 2012 Games and capturing people's hearts, he will be returning to this world-class venue to train for the next chapter of his career and compete in Rio 2016.

From 1 March the Aquatics Centre will open its doors for the first time since the Games, hosting a series of events, galas and public swimming and diving sessions and from 5 April local people and visitors alike will be able to explore more of the Park.
– Dennis Hone, Chief Executive, London Legacy Development Corporation

Excited to be starting a new chapter with Jane in London ? #Rio2016 I'm going to miss you Plymouth lot though :(

We wish @tomdaley1994 all the best in London! A new chapter has begun for you & we hope it is good! RT to send best wishes to Tom.