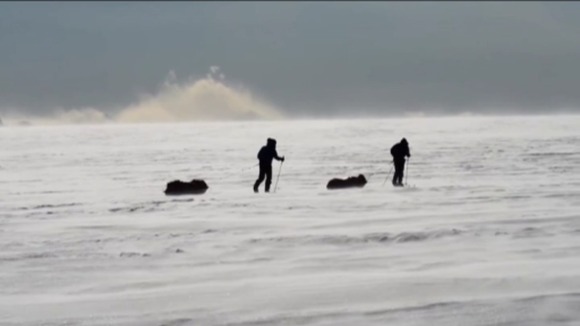 Today marks exactly 102 years since Captain Robert Falcon Scott reached the South Pole. Two explorers from the West Country are on the final stretch of their expedition, retracing his steps across the Antarctic.
Ben Saunders, from Plymouth, and Tarka L'Herpiniere, who's originally from Yeovil in Somerset, are aiming to finish the journey Scott himself never completed.
It's day 85 of their expedition. Ben and Tarka are on the way home from the South Pole. 102 years on they're retracing Scott's steps on what will have been the longest unsupported polar journey in history.
It's been a very challenging trip. We've covered nearly 2100 kilometres so we are well over two thirds of the way to finishing it. It's about 1300 miles and we've got less than 500 miles left.

We're getting faster because obviously we're eating food out of the sledges but it's been very tough.

We've had some very, very low temperatures, very high wind chill near the pole. We've both been hypothermic at times, we're both very hungry at the moment, very skinny so we're suffering like dogs but we're covering the distance and we're on our way home now.
– Ben Saunders, Polar explorer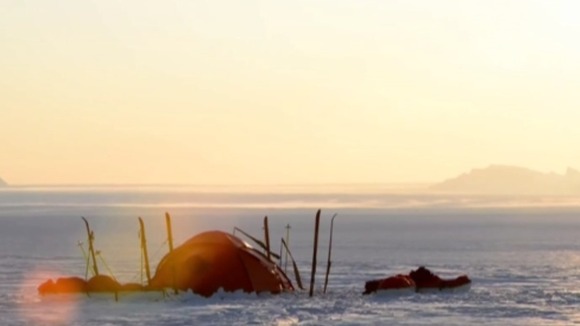 The journey that Scott and his team died attempting has never been completed. Nobody has ever walked that route from the very coast of Antarctica to the South Pole and back again because it's so hostile and so far.
Ben and Tarka say they're getting closer to what Scott himself must have felt than anyone else.
Their rations, their clothing, their equipment compared to ours were hopeless and, if anything, we've just got an even greater sense of awe at their absolute tenacity and determination and risk and the sense of isolation they must have felt.

I think even we had underestimated just how depleted, how tired we would be physically, despite the fact we're eating 6000 calories a day, which is about 2500 calories more than Scott, we're still hungry all the time.

We still daydream about food, we have dreams about food at night, I've got a list of food fantasies in my diary.

We've just become obsessed by food so we are looking forward to our first decent meal that's for sure.
– Ben Saunders, Polar explorer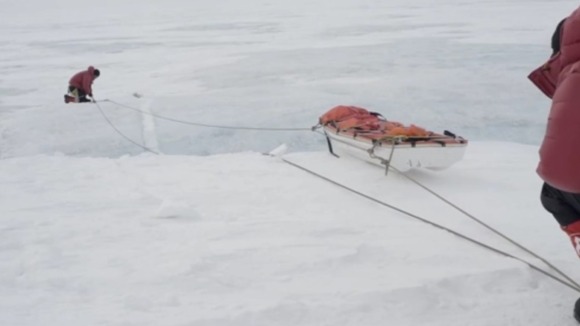 That first decent meal isn't too far away now. If conditions are good they should complete the expedition on the 2nd or 3rd of February.
Watch the full report by Bob Cruwys here: