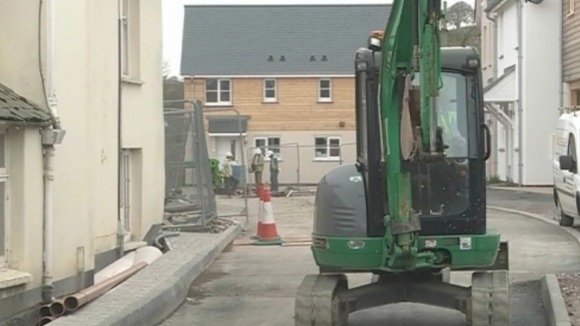 Councils across the region are finding it almost impossible to turn down large housing developments as if they do they won't receive millions of pounds in Government bonuses. In North Devon a campaign group called DEFEND has been set up to try to ensure that only appropriate house building plans go through.
We've seen less direct action protests against house building in recent years but that level of anger is beginning to build again. Councillors who say yes or no to planning applications argue they're now feeling powerless and bribed by Government to approve large housing developments without question. Why? Well, the coalition is giving out millions of pounds to hard pressed councils in it's New Homes bonus scheme in a bid to get the economy moving.
"It just is extraordinary everything is being pushed down one route which is build houses, build houses, build houses and it purely is because the Government wants to stimulate the general national economy through a lot more house building it's not for the benefit of the communities in which we're living."
– Mr Crowther, DEFEND Chairman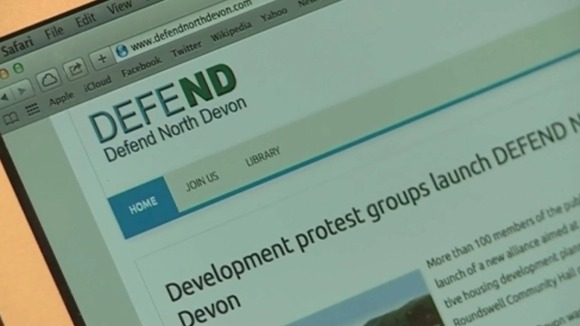 DEFEND is a coalition itself of fifteen campaign groups across North Devon. The organisation isn't against house building but rather in favour of appropriate development and appalled that councils it says are being put over a barrel.
"This is the problem. Here on the edge of Barnstaple 820 properties are planned. North Devon Council had to say yes to the application in order to get its Government new homes bonus money. But the authority itself has now referred the decision to the Secretary of State to ultimately decide. If the councillors had said no to the plan initially and the developer appealed the decision and won then under new rules the council would have lost its cash."
– Mr Crowther, DEFEND Chairman

This policy doesn't only affect North Devon but every other planning authority across the country.

During the week the council planning committee took the unusual step of making a formal statement to say it's very concerned about this straight jacket it's being forced to wear.

Watch our Business correspondent Seth Conway's report below: