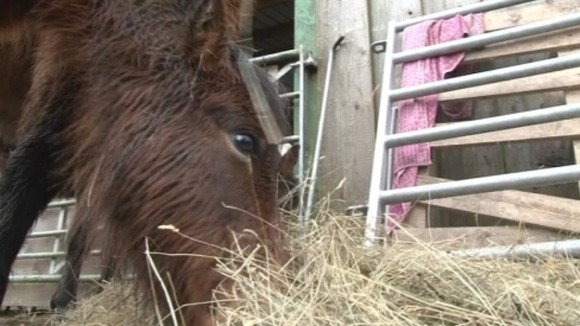 They've been roaming Dartmoor for hundreds of years, but the future of the Dartmoor pony is in crisis. With fewer sales than ever before, the market is struggling and many foals have to be put down. But a Devon charity is campaigning to reduce the number of unwanted ponies - by introducing a contraceptive.
Charlotte Faulkner's been looking after ponies here on Dartmoor for more than 30 years. Over the decades she's seen the market for these animals dwindle - ponies can be picked up at auction for as little as £10.
"The future at the moment is really bleak. If we don't get this toolbox in place, if we don't get the contraceptive thing in place, if we can't get the authorities to support us more, then there won't be ponies on Dartmoor, we can't carry on like this. You won't be able to walk on Dartmoor if we don't have the ponies out there."
– Charlotte Faulkner, Dartmoor Hill Pony Association

Trials of a contraceptive injection have been a success but Charlotte needs land to monitor the ponies. At the moment overbreeding means many of the foals have to be shot.
"It's a horrible job I mean obviously we normally have quite a few at a time, 15 or 20 - They luckily don't know what is going on but for us obviously it is the most horrible sight seeing especially young ponies seeing."
– Andrew Goutman, Slaughterman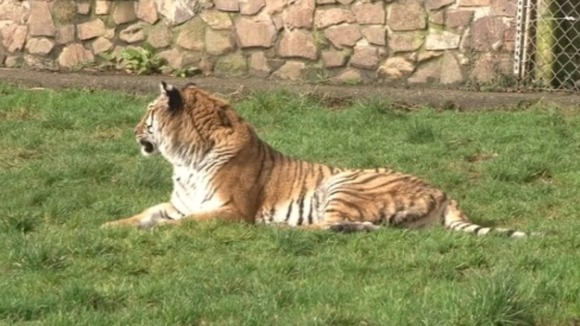 The meat's used to feed tigers and lions at Dartmoor Zoo.
'The important thing is to incentivise the farmers to participate because they are ultimately responsible for whether the ponies live or die - a contraceptive scheme is a really good idea, if that could get off the ground that would also help a lot because there will always be surplus animals that need to be taken we will never run short of that it is just a question of how to manage the herd using the tools we have'
– Ben Mee, Director at Dartmoor Zoo

Charlotte's waiting for permission from the Forestry Commission to lease the land so these iconic ponies can continue to roam for many more centuries to come.

You can watch the full report with Francesca Carpenter below: