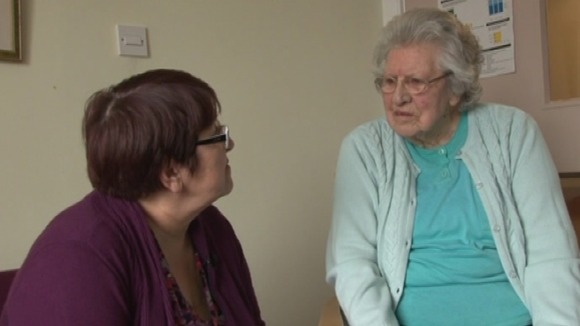 Protests from the young and old are expected outside County Hall in Exeter this afternoon as Devon County Council prepares to slash £27 million from its budget for 2014/15. The axe is looming over the Authority's residential care homes, day care facilities for the elderly and dementia sufferers along with youth centres.
Although Councillors say that many of these services can be run by the private sector instead, for those who rely on them it's proving to be a huge worry.
For me it's knowing that she's [Maureen's mother] somewhere that's safe, she's getting all she needs. I'm not anti-private care: even if I could afford it my mum would still come to Oakwell [a council-run dementia specialist centre] because this is the best place for her.
– Maureen Beauchamp, daughter of an Oakwell Centre user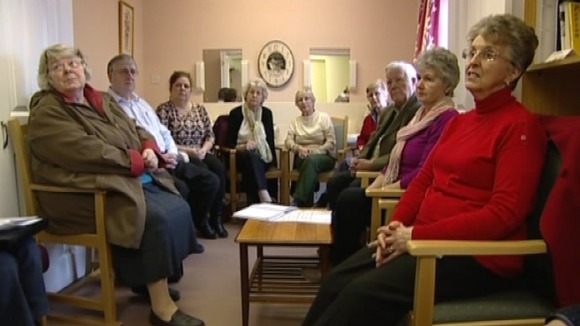 For the first time in four years Devon County Council is also proposing to increase council tax. The Authority has to save £110 million in total by 2017. Council leader John Hart wants a 1.99% increase in council tax, arguing that will minimise the need for even deeper spending cuts.
According to the Council's own figures, bills will rise by just less than 50p a week but will bring in £24 million over the next four years.
We have to balance what working families who haven't had a pay rise, and elderly folk on fixed incomes can afford, against the need to keep providing the services on which they rely.
– Cllr John Hart, Leader of Devon County Council

But it's the proposed closure of services for the most vulnerable in society that's causing the most anger.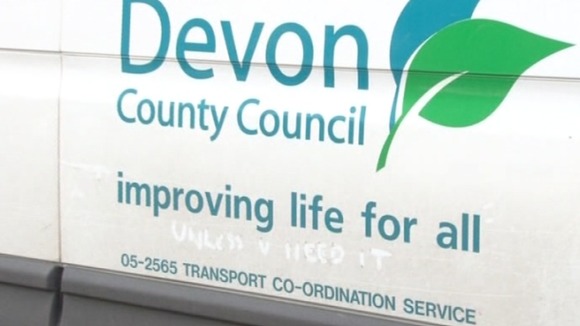 I think the County Council has lost the plot, quite frankly. At a time when these services need to be expanded they're talking about pulling the rug from underneath it. These places are people's homes and thought of closing them down and throwing these people out into the private sector is madness.
– Cllr Rodney Cann, North Devon Council

Devon has already made £100 million worth of savings since 2009. Today's (Wednesday's) full council meeting begins at 2.15pm.