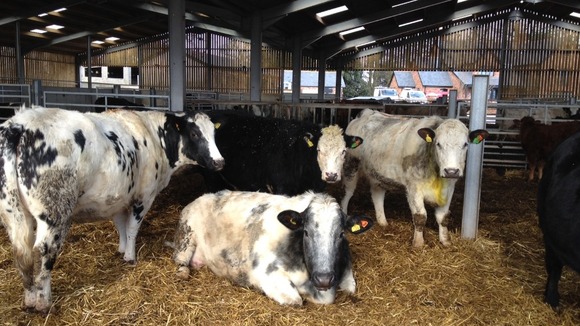 Help for our farmers hit by the flooding on the Somerset Levels has been coming in from across the country - indeed the response from fellow farmers from all over the UK has been overwhelming.
So much so - that a site set aside to store donated produce is full to bursting point. Now the National Farmers Union (NFU) is taking over the operation and asking people to pledge donations of animal feed rather than just turn up with it.
When the floodwater took over on the Somerset Levels, a thousand cattle had to be moved in emergency evacuations. The livestock is being given temporary shelter at farms on higher ground and feeding them is an issue. Farmers all over the country have come to the rescue though, sending convoy after convoy of food and straw after a successful social media campaign called Forage Aid.
It's gone absolutely viral. We've had 24 lorry loads pledged from Essex alone. A lot of this is to do with the Young Farmers and the Young Farmers have been absolutely fantastic in their support.
– Rebecca Horsington, Forage Aid volunteer
There's no other industry that rallies round like agriculture. Everyone wanted to help. What can we do to help? We had convoys of tractors moving all over Essex at the weekend, bringing stuff to my farm and the support from the farmers in Essex and across the UK has been truly unbelievable.
– Ed Ford, Essex Young Farmers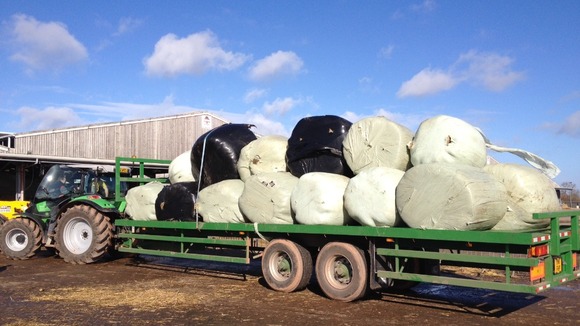 A trailer load of silage is being taken to a carnival shed in Westonzoyland which, at the moment, has been turned into a makeshift cattle shed for 100 or so cows that had to be evacuated from a farm in Burrowbridge. That farm is now completely underwater.
So much silage, hay and straw has been sent that they can't deal with any more at the moment. They're now asking for farmers to stop delivering and register what they want to donate instead so that it can be called upon in future when it is needed. The National Farmers' Union is taking over the admin, from the volunteer farmers who first set the campaign up.
They leapt to it at a time of crisis and really put an emergency procedure in place now we're out the other side of the emergency and we're looking at the longer term impacts of this. Flood waters are hopefully not rising now. Hopefully there won't be too many more animals need to be evacuated. It's the long term so we're looking at managing the process a little more securely and the NFU is happy with coordinating some of that and managing the database of pledges.
– Alex Stevens, NFU

Having outgrown this corner of the Sedgemoor Livestock Market, they're hoping to find a larger site like a hangar in the next few days so they can start bringing down more of what's been so generously pledged by farmers around the country.

Watch Bob Cruwys' report on this below: