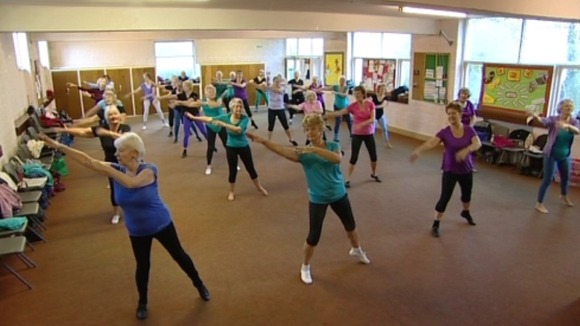 A group of women from Plymouth have been going to the same exercise class for 50 years.
Rita Jones, Shelia Trevarthen, Joy James and Hilda Lewis first attended the Fitness League classes in 1964. They're now all in their seventies and eighties.
They're still coming every week to sessions at St Matthews Church in Elburton near Plymouth, where they've made plenty of friends.
It's also the social side, we've made friends for life, we go all over the country to London and various other places and we have a really enjoyable time.
– Hilda Lewis. Class member

They were presented with certificates earlier this year to mark their incredible achievement.
We started in Plymouth to begin with and then they opened this Elburton one. It's very useful being so near home. It helps when I go for walks and have to get over styles. Other people are struggling I seem to be okay!
– Joy James. Class member

The classes are dance based and are designed to keep the women here supple. They're also given advice on how to stay healthy outside of the classes.
I think moderation in everything really, have a drink when you fancy it but not too much, moderate your food and moderate exercise.
– Carolyn Kingdon, Fitness Teacher

Here's what was happening when they attended their first classes in 1964.
Nelson Mandela was sentenced to life imprisonment
Top of the Pops aired for the very first time
The Beatles' first film, 'A Hard Day's Night' was released
The James Bond novel, 'You Only Live Twice was published