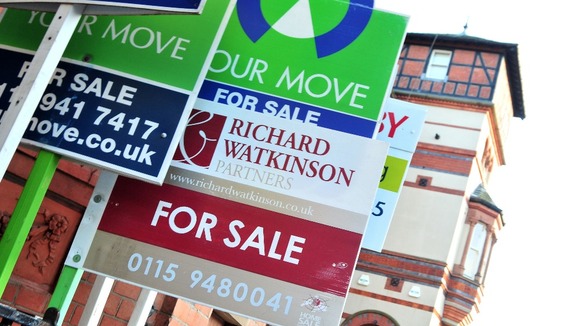 The housing market is making a strong comeback in the Westcountry but experts say they're not expecting large price rises this year.
Predictions by the Royal Institute of Chartered Surveyors suggest the market for new homes is now booming thanks to a boost in the economy and a number of Government incentives.
However, first time buyers who are hoping to buy their new home, are worried about prices going up.
To be honest I'm concerned it is going up. I started looking about a year ago but didn't do it wholeheartedly and since then prices have definitely gone up. I'd say ten to fifteen thousand pounds on the flats that I'm looking at so that's why if I don't get on the ladder now I'm never going to get on.
– Lydia Stuart-Banks, First time buyer

Surveyors believe the government backed Help to Buy scheme for new homes has kickstarted the housing market. Roger Punch from the RICS, says prices aren't expected to rise dramatically unless there are too many buyers chasing too few properties.

Estate agents in the South West say they've noticed a boost in trade.
We see that the markets picking up, it's busier than ever, certainly busier than it has been for the last six years. The general economy is getting better and that's coupled with everyone wanting to move at this time of the year anyway.
– Simon Scott-Nelson, Exeter Estate Agent

The Royal Institute of Chartered Surveyors is predicting price rises of up to seven percent this year, but the market may still not be as strong as the last peak in 2006.

You can see Richard Lawrence's full report below.