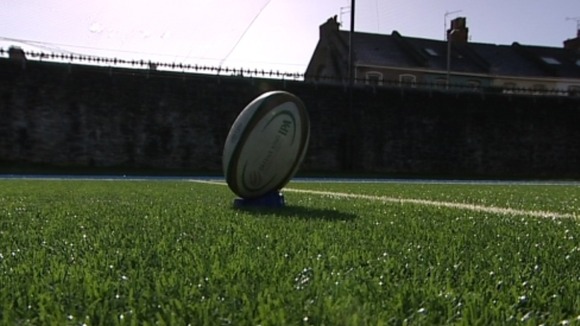 A West Country derby takes centre stage in rugby's Championship on Sunday when Plymouth Albion make the short trip to Bristol.
Albion have shown this season that on their day they can match any team in the league but they do have a tendency to lose games they really should have won.
Plymouth Albion are a classic example of the fine line in sport between success and failure. This season they've led at some stage in the second half, in seven of their matches, but on each occasion they've failed to win. When Albion last played Bristol they were leading with twelve minutes to go but went on to lose thirty eight - thirty one. If Plymouth had managed to record victories in some of those games they'd now be pushing for a top four play-off place, but they're currently occupying a mid table position.
At training Albion's players looked in confident moods and keen to show Bristol on Sunday that their days of not hanging on to a lead are now firmly behind them.
"It's hard. We're a new team and learning to win is a skill really, and a lot of them you can see we've got the top bonus points in the league I think, so come to the end of the season we have to turn those losses into wins."
– Tom Bowen, Wing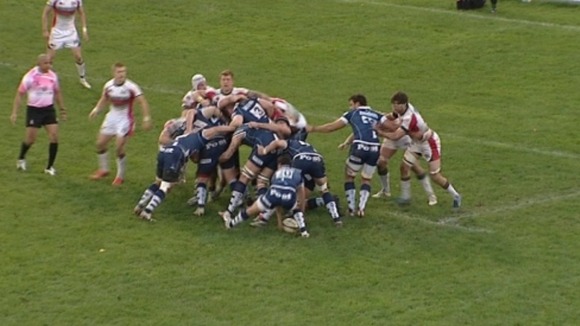 "Each game we learn and get closer, and we've had a good run of form since the turn of Christmas and I think we've won two out of our last three games, and if you include the cup a couple more so we're starting to get there. It's taken half a season, and we're starting to develop so I wouldn't reflect too much on how close we've come. It's what we want to do in the future and turn those close losses into wins."
– Ruairi Cushion, Scrum-half

A familiar figure has been absent from Albion's training ground over the last few days. Plymouth's head coach James Shanahan has missed the build up to the Bristol match. He's been working with the England Counties squad ahead of their game tonight against an Ireland Clubs' XV in Darlington. So the players have taken responsibility for the coaching.
"Oh it's been great, it's happened a few times where James has been away with England Counties and the boys all put their hand up and do a little bit extra, everyone puts a little bit more effort in, everyone focusses because the head coach is away and it seems to work pretty well."
– Rhys Oakley

Albion have shown they can compete with the best sides in the Championship, a win on Sunday would send out a message to the rest of the league that they're on course to soon become a major force themselves.

You can watch Jeff Welch's report on this below: