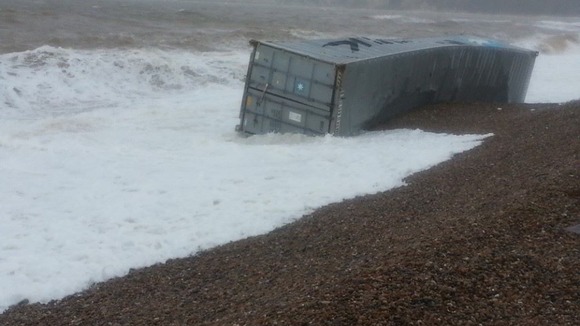 Police in Devon have seized the contents of a huge shipping container which has washed ashore on a beach.
The huge container, which was spotted at Axmouth, near Seaton, is believed to be carrying around 14 tonnes of cigarettes.
It is thought to be one of many which were lost from a Maersk cargo ship as it crossed the northern stretch of the Bay of Biscay in stormy conditions last Friday.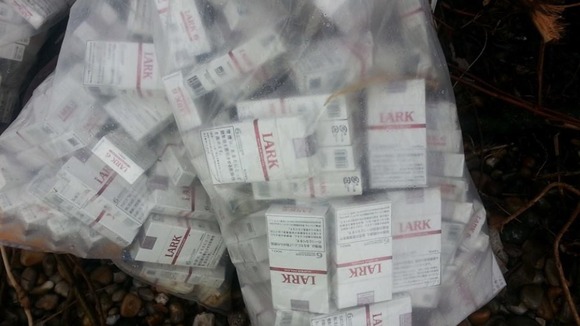 Police and the Maritime and Coastguard Agency (MCA) have issued a stern warning to treasure hunters planning to benefit from the haul.
It is not a free-for-all for the public. There are dangers associated with containers and products which have washed ashore.

The message is, police are seizing them and would ask the public to steer clear. We are not expecting any more.
– Devon & Cornwall police spokesperson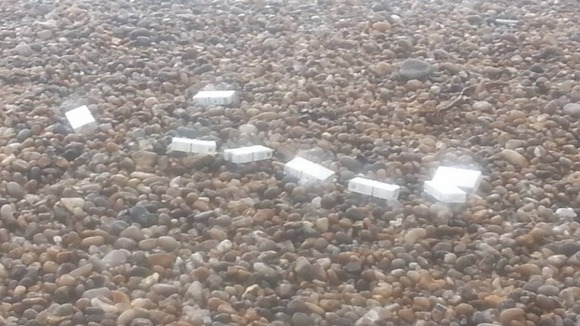 The MCA was informed that a number of containers were lost from a Maersk cargo ship on February 14.
Most of the containers were empty and are believed to have sunk approximately 75 nautical miles south-west of Lands End in French waters.
The MCA's aerial surveillance aircraft has been searching UK water, and ships passing through the English Channel have been warned and asked to report any sightings.
We have been carrying out extensive searches over the last four days and spotted three containers, one of which has since come ashore and the other two are mid-Channel.

We are now working closely with Maersk to ensure they recover their containers, which are their property.

The Beer Coastguard Rescue Team, police and council officials are currently on scene at Axmouth beach and the container has been cordoned off.

The public is reminded that all wreck material found in the UK has to be reported to the MCA's Receiver of Wreck.

Those who don't declare items are breaking the law and could find themselves facing hefty fines and paying the owner twice the value of the item recovered.
– Simon Porter, MCA counter-pollution and salvage officer