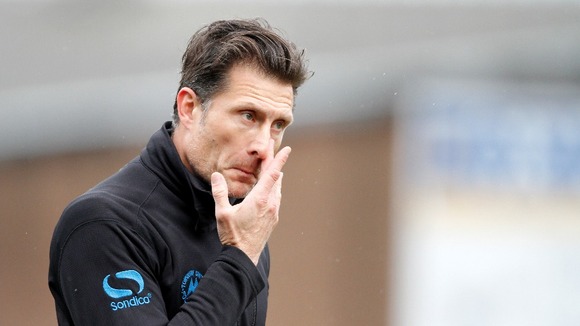 Torquay United have everything to play for tonight. The bottom-of-the-table team host Burton at Plainmoor in a fixture that had to be rearranged because of the weather.
When our Sports Correspondent Matthias Kurth spoke to Manager Chris Hargreaves ahead of the game, he didn't mince his words.
There's no excuses tonight. We've just got to go and try to perform in front of our fans and give them something to cheer.

I think it works both ways. The fans need something and the players need the fans so hopefully they'll combine tonight.
– Chris Hargreaves, Torquay Manager

You can watch Matthias' interview here: