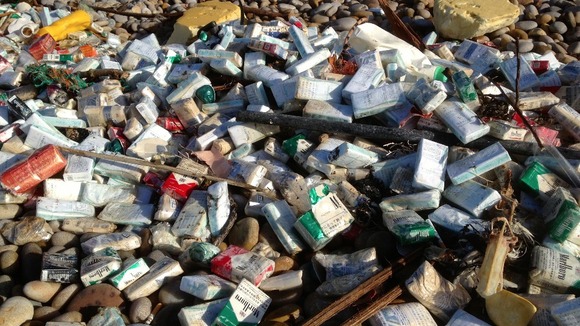 Hundreds of thousands of packets of cigarettes have washed up on Chesil Beach in Dorset.
They were lost from a cargo ship in the bay of Biscay last week.
The container washed ashore near Seaton at the weekend and now loose packets are coming in on the waves.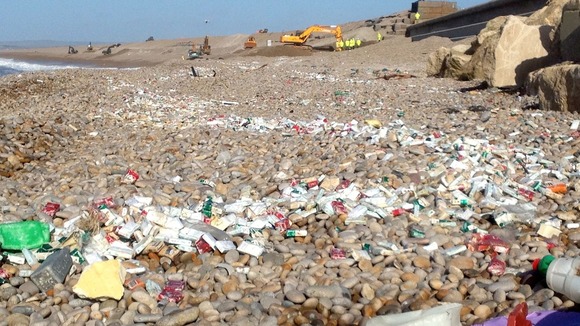 Scavengers have been picking over the cargo, looking for cigarettes, but many leave disappointed.
The packets have been soaked by the sea.
I really feel very, very angry.

These ships just sail on by and leave this disgraceful mess for all the people to look at in this beautiful landscape.

It's being destroyed, it's just awful.
– SHEILA HUNN, Portland Resident

Officers from HM Revenue & Customs and the Border Force arrived today to start clearing up the packets.

The line of rubbish stretches for many miles along the coast and there are reports of cigarettes washing ashore at West Bexington and Abbotsbury too.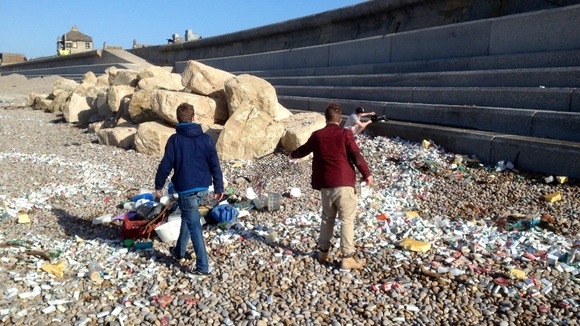 The recent influx of cigarettes washed up onto the beaches of Weymouth and Portland may tempt some people to venture out in search of free tobacco but they will be disappointed because the cargo – lost overboard during storms earlier this month – has been badly damaged and is beyond use.
– Chief Inspector Dean O'Conner, Dorset Police's Force Incident Commander .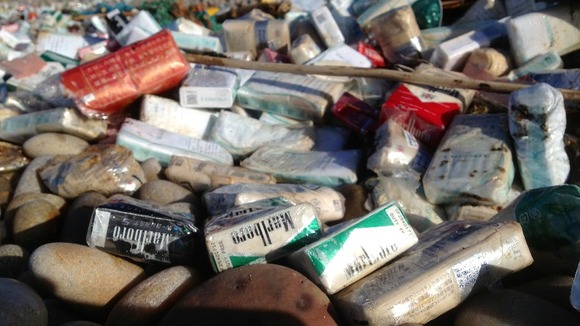 These cigarettes were part of a large legitimate commercial consignment being shipped from Rotterdam to Sri Lanka when they were lost overboard in storms.

Those cigarettes that have been washed up on local beaches will be recovered and sent for disposal.
– Bob Gaiger, HM Revenue & Customs

Duncan Sleightholme reports:-