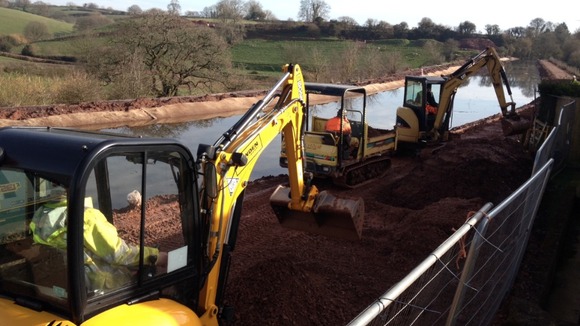 Engineers have filled the Grand Western Canal at Halberton near Tiverton with water.
A section of the canal bank collapsed in November 2012. Today the damaged section is finally full of water again after more than a year.
It has been empty while engineers rebuilt the canal embankment and reclined the bed. Workmen are now reinstating the towpath ready for a reopening ceremony on 19th March.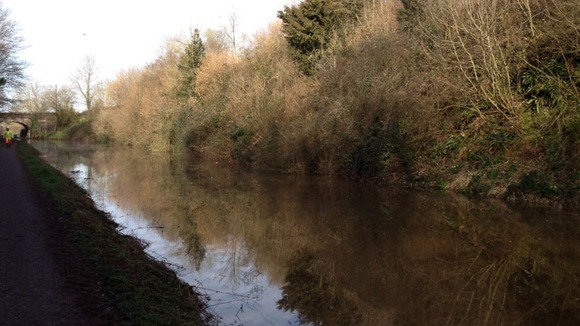 Absolutely delighted. It's been a long haul to get to this point, a lot of work. People will be delighted to see it back in water again. We're about two weeks away from the official reopening when both the waterway and the towpath will be open again and we're very pleased to be doing that as soon as we can to let people enjoy this section of canal again.
– Mark Baker, Manager, Grand Western Canal