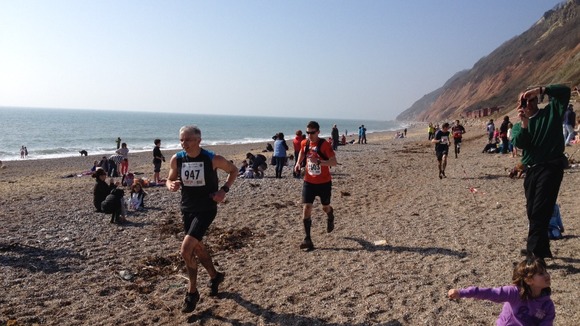 More than 2,000 runners have been punishing themselves on this year's 'Grizzly' along Devon's Jurassic Coast. It is described as one of the toughest multi-terrain challenges out there and puts competitors through 20 miles of hills, bogs and three stretches of undulating pebble beach on a loop starting and finishing in the town of Seaton.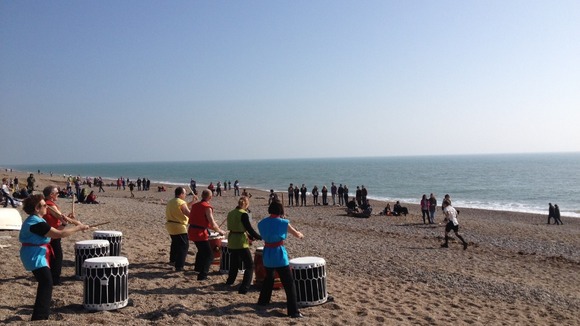 Musicians play at certain points along the course including a group of drummers, entertaining the spectators and beating out a rhythm for the runners.
"It's got this reputation as being a tough race but also everyone's very friendly so it's a great atmosphere as you can see today with the sun shining. Everyone's having a great time but it is very tough. 20 miles of beach, hills, bog, plenty of mud so it's got a bit of everything."
– Dave Thomas, Race Director

Today's warm sunshine was in marked contrast to last year's downpour. This is the 27th running of this gruelling challenge.