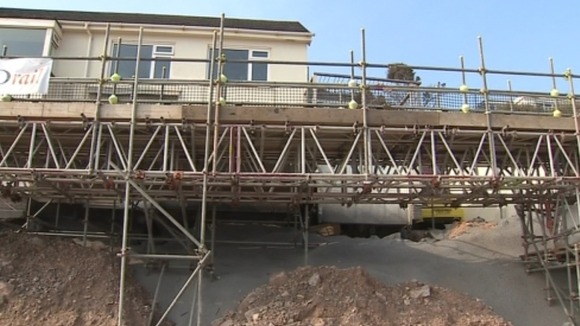 Residents are demanding a wider sea wall to protect their homes and the railway at Dawlish. Work is now taking place to reopen the line destroyed during the winter storms. Network Rail is promising to get the first services running on 4 April but people living in the town say action should also be taken to keep their homes safe.
Intrinsically you've got a weak point with the original wall, when you've got a couple of thousand tonnes of water battering against it, if it's going to go anywhere, that is where it will go. So to a certain extent - what happened on 4 February was predictable and I hope they take this on board and whatever solutions they come up with will deal with that problem.
– Peter Large, Resident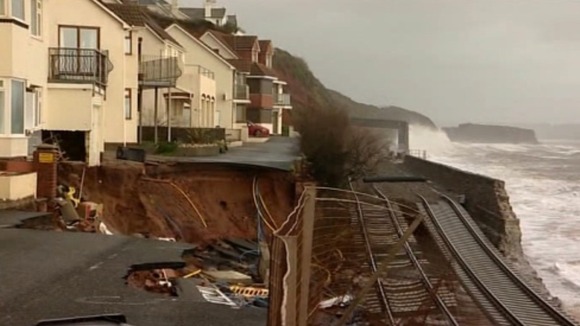 Network Rail now has concrete defences in place and can start rebuilding up to the height of the track but final decisions on the width of the outer sea wall and the walkway are yet to be taken.
It's almost like we're designing as we go. Every day there could be a different challenge, a different obstacle in the way, which we can't foresee. And the team from the designers to the engineers, to the guys on the ground, it's just been one team effort.
– Alan Bendall, Contractor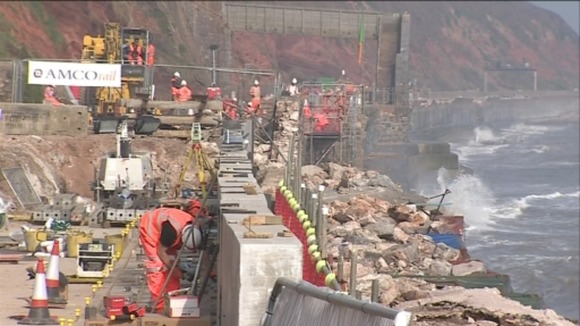 You can watch Richard Lawrence's report on the progress on the repairs - and the residents' concerns - here: