Is this the West Country's biggest pothole?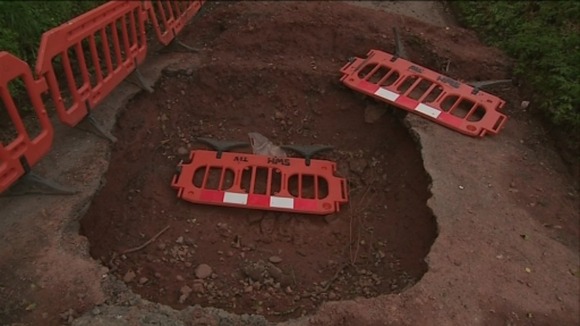 The West Country is to receive millions of pounds to repair roads damaged by the bad weather.
Cornwall will get £10 million
Devon - just under £7 million
Dorset - £5.8 million
Somerset - £12 million
The Government is spending £180 million nationally on the issue, of which potholes form a major part. ITV West Country believes this monster in Crediton, Devon, could be the biggest example in our region.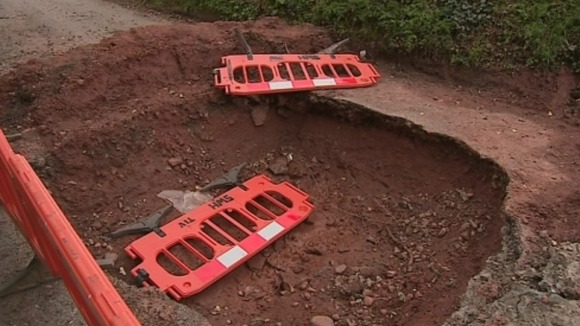 Minsters say they are distributing the cash now so work can be done by the summer holidays - but motoring organisations and industry experts say while it is welcome it is not enough.
It's only a drop in the ocean when you look at the backlog of maintenance work that's still out there. Of course if the Chancellor wanted to find some more cash, he could have a look at the amount of money he raises from fuel duty. Even after yesterday's fuel duty freeze, that's £27 billion worth. Only about £9 billion of that goes back on the roads.
– Philip Gomm, RAC Foundation