New dementia support service launches in Cornwall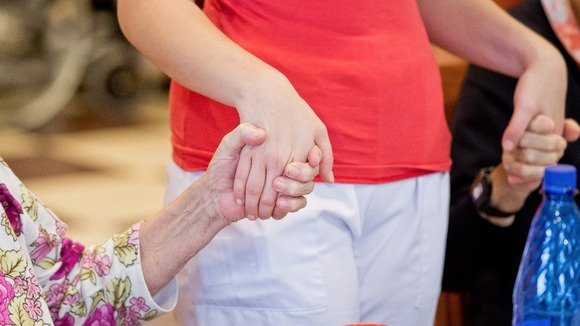 The Admiral Nurse Service gives relatives the chance to have a dedicated support worker to help them deal with caring for someone with dementia.That includes emotional support, and advice on how to talk to people with the condition.
You're exhausted with it really. You can have a few tears with it as well, and you can see that she knows there's something wrong, but she's not willing to accept anything's wrong. She's been really scared, really frightened I think.
– Sheila Cornwell, who looks after her sister Pearl who has dementia

Sheila has been helped by Admiral Nurse Lorraine Butterworth.
Lorraine is there on the phone and she doesn't hesitate. If she's not there she'll call you back and it's never very long, and she's there all the time, you know? You need her, she's there.
– Sheila Cornwell

Admiral Nurses like Lorraine are mental health nurses who can help carers understand how to deal with dementia better. The service focusses on the wellbeing of the carer, and allows people with the condition to be looked after well at home.
I can visit somebody and spend an hour with them, and at the beginning of the visit they can be tearful and feeling that they really can't carry on with it. By the end of the visit you feel like you've made a difference and they can feel like they've got a bit of a plan together, a bit of a way forward.
– Admiral Nurse Lorraine Butterworth

More than half of the funding for this new service has come from Cornwall Care with match funding thanks to people supporting the fundraising efforts of local voluntary group Dementia UK Cornwall.

The service also includes a dedicated Admiral Support Worker who provides financial and practical advice tailored to the circumstances of the people she helps.

Over 100 families have already been referred to the Admiral Nurse service in Cornwall.