The Care Quality Commission says the Royal Cornwall Hospital at Treliske 'needs improvement'
It follows an inspection of three Cornish hospitals in January.
In a report published today the CQC said incomplete paperwork on some wards at the Royal Cornwall Hospital meant patients were being "placed at risk of not receiving the care they needed."
It also found too many operations were being cancelled or delayed due to a shortage of beds.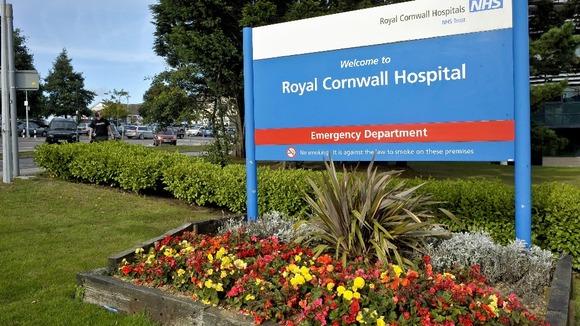 At Treliske Hospital the high occupancy level, particularly in medical and surgical beds has been having an impact on the quality of care, and on the Trusts's ability to be responsive to people's needs. I am confident that the executive team, with the support of the staff can deliver the improvements we require on behalf of their patients.
– Professor Sir Mike Richards, Chief Inspector, CQC

St Michael's Hospital in Hayle and West Cornwall Hospital in Penzance were rated as 'good'.

All three hospitals were praised as being well led with caring and hard working staff.
We are pleased the care and compassion of our staff has been recognised. We recognise of course there is more to do particularly on the digitisation of patient records, continuing investment in modern technology and equipment and most of all on patient flow.
– Lezli Boswell, RCHT Chief Executive