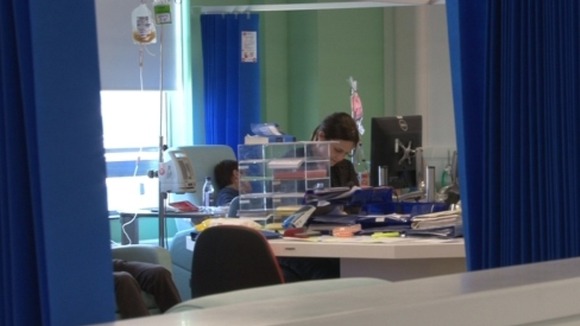 A new £3.5 million cancer treatment centre is being opened this evening at Plymouth's Derriford Hospital. It's using the latest stem cell technology to fight leukaemia and lymphoma. Patients can have privacy at the flick of a switch in the new wards for blood cancer sufferers at Derriford Hospital. You might think that's a bit flash for our cash-strapped NHS but the Plymouth and District Leukaemia Fund raised a third of a million pounds to pay for extras like this.
"I think nobody likes to come up to hospital, especially for treatment like chemotherapy and so forth, but this is actually making their life a lot better. But particularly for the inpatients where they're there for four weeks or so, that really makers a difference because our former rooms were quite dark and closed in and it was really a bit dispiriting. But now they can see outdoors and it's much better."
– Prof Adrian Copplestone

The NHS £3.5 million investment means many more leukeamia and lymphona sufferers can be treated as outpatients, and benefit from advanced stem cell therapies. It also means patients who would have previously gone to Bristol or London can now stay closer to home.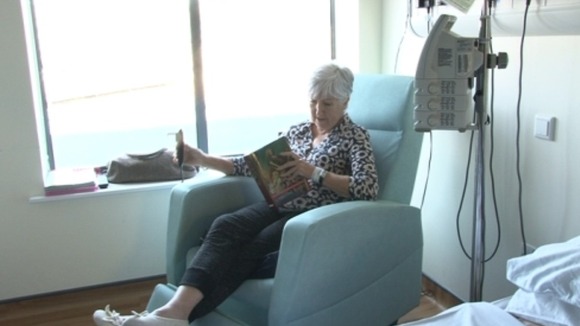 "Oh, it's wonderful. It's absolutely winderful. It's a pleasure to come in here now. Although, for the reasons, no, but it's lovely here, it really is. And the staff are fantastic, all the staff are fantastic. Nothing is too much trouble for them."
– Pat Bannister, patient
"It's marvellous, it's like a hotel room. I've got a super bathroom, it's really huge. And all the working gadgets and gizmos in here. It's excellent, really good."
– Eileen Hannaford, patient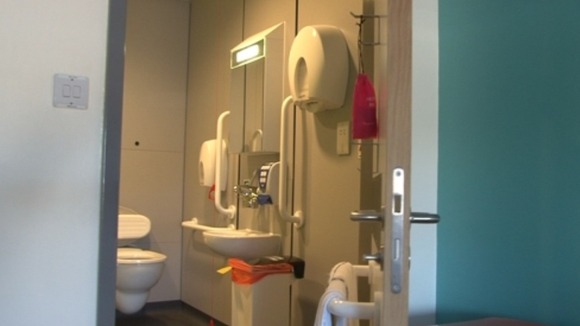 The team who helped raise the money will be unveiling the plaque this evening to declare it officially open.
You can watch John Andrews' report on this below: