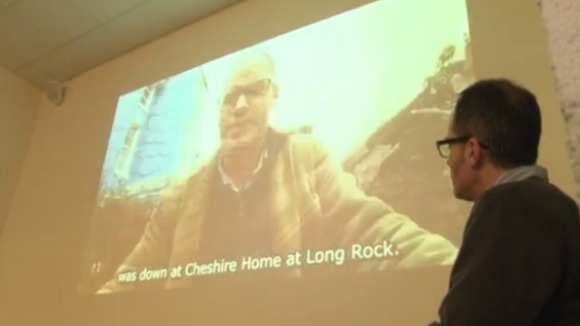 A new video produced by a researcher at Disability Cornwall looks at how life has changed for disabled people over the last century. Dr Theo Blackmore met a disabled woman in her eighties and her story inspired him to look at how things have improved. But he also discovered there are many hurdles yet to overcome.
'Remembering and reflecting, disability and community in Cornwall' had it's premiere in Hayle. It looks at the lives of young and old across a whole range of disabilities, but it was inspired by one woman.
"She was born as a disabled woman so she has always needed a wheelchair but then she was born 85 years ago. There weren't really wheelchairs so her brothers made her a dilly. Now a dilly was like a go-cart basically, with an orange box and four wheels off a pram and a plank of wood and they used to pull her around on this with her brother who was also disabled. Or they used to carry her on their shoulders when they went blackberry picking. So it occurred to me that things really have changed within people's lifespans."
– Dr Theo Blackmore

Theo Blackmore wanted to know more about the lives of disabled people in the past, but the Cornwall records office had nothing in its archives.
"In previous times they'd have been much more institutionalised. They'd have been in day centres, they'd have even been living in residential accommodation. So things have changed. People are much more living in the community these days."
– Dr Theo Blackmore

Legislation now tries to ensure everyone has access to buildings, education, and jobs.
"To me, being in employment is what gave me the opportunities I've had in life, both sporting and social. It's not just about earning a living, although that is very important. It's about meeting other people."
– Diana Johnson, Retired Cornwall Council worker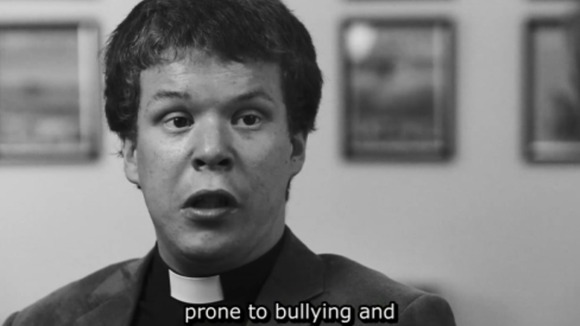 Everyone said attitudes to disability had changed enormously in recent years, but many felt their disability still defined them in the eyes of others.
"I think you have to be up front about it. It's a shame that one aspect of your life probably defines you to a certain extent. When you first meet people it does define you."
– Sarah Martin, Student with epilepsy

The vast majority of disabled youngsters now stay in mainstream education, and don't accept limits.
"Definitely, yeah. I don't think it's a contributing factor towards me not being able to do something. I think, it is part of me therefore I need to accept that and carry on."
– Dean Inwood, Student with hearing problems

Technology has also made a huge difference to the daily lives of many disabled people, but they still face many frustrations. And now there'll be some record of their lives in the early 21st century for future generations to study.

Watch John Andrews' report on this below: