Mum says goodbye to her "precious angel" as father is jailed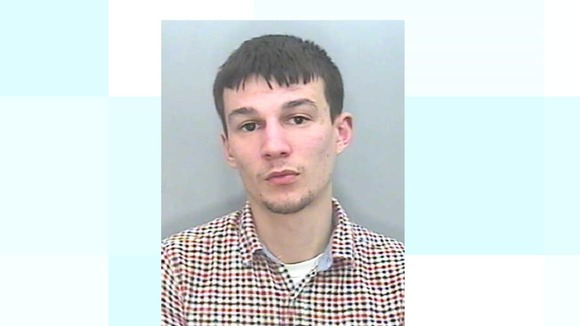 A father from Paignton has been jailed for more than six years for killing his five week old son. Matthew Wickens shook Riley Gardener and threw him into his cot after he couldn't get him to sleep.
A judge at Exeter Crown Court said Wickens will have to live with the burden of what he has done for the rest of his life.
Police have issued the following statement in response to the sentence:
This was a thorough and complex investigation by the Major Crime Investigation Team of Devon and Cornwall Police into the tragic death of Riley Gardener.

Due to the volume of evidence against Matthew Wickens he has pleaded guilty to manslaughter. This was acceptable to the Crown Prosecution Service and the police. The court has today imposed a jail sentence of six years and five months, but our thoughts now remain with the family and relatives.

The police would like to express their gratitude to Riley's mother and grandparents for their co-operation throughout the enquiry. Despite the very difficult circumstances they have had to come to terms with they have maintained their dignity throughout which is a credit to them.
– Detective Constable Jo Thomson, Devon & Cornwall Police

Riley's family have been talking about their loss, which has been difficult to come to terms with in the shadow of the court case.
The past 18 months has been very traumatic for all of our family. It is difficult to describe the pain and devastation that we feel at the loss of our beautiful little boy.

Riley is always in our hearts and a moment does not go by without us thinking about him.

The whole family would like to express their appreciation for the support and sensitivity shown by the police during this very difficult time.
– Riley Gardener's family

Riley's mother Gemma has written a poem as a tribute to Riley.
We all sit here with broken hearts

I cry at the fact we had to part

You, Riley, my baby son

Whose tiny life had just begun

Opening of your eyes was very sweet

With your gripping hands and tiny feet

Your fingers held mine so very tight, which

Made Jayden your brother scream with delight

He loved to push you on your swing

In fact with you he loved everything

He liked to kiss and hold you tight

So, with love from Jayden

Your brother.....goodnight

We miss you so much my beautiful boy

You made my heart so full with joy

I know our time was short together

But my love for you will stay forever

The time has come to say goodbye

My precious Angel in the sky

You're now in a place so beautiful and new

But remember my baby I will always love you.
– Gemma Gardener, Riley's mum

Riley's family say he will be loved forever and now, at last, he will be able to rest in peace.