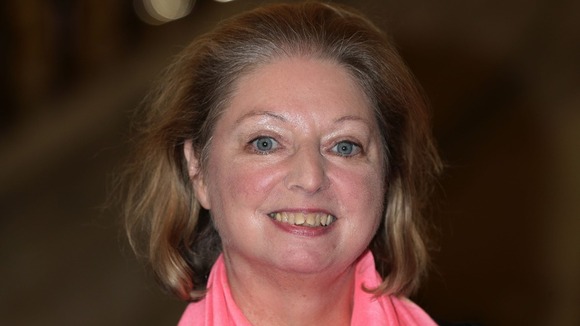 Best-selling author Hilary Mantel has revealed how her "so-called friends" turned on her in envy when she signed her first book deal. The 61-year-old is widely regarded as Britain's finest living female author and is the only woman to have twice picked up the prestigious Man Booker prize, which she won for her blockbuster historical novels Wolf Hall and Bring Up The Bodies. But in a candid speech before an audience at the opening of the new Foyles bookshop in London, Dame Hilary - who was made a dame in this year's Queen's Birthday Honours - revealed how she was "shocked" by the scathing abuse she received when she got her first publishing deal in 1985.
"It is 30 years since I had my first book accepted. When that happens you imagine people are going to be glad for you. Why wouldn't they be? You are not somebody to envy.

"You think 'Well, they are not in the business of trying to get a book published'. But people's reactions can be quite shocking.

"All sorts of people thought it was their duty to blight my hopes."
– Dame Hilary

The author, who is married to geologist Gerald McEwan, began writing in the mid-1970s when she began penning her novel about the French Revolution which was later published in 1992 as A Place Of Greater Safety. But it was not until 1985 that her first novel, Every Day Is Mother's Day, was picked up by publishers and hit shelves. When she told her friends the news they belittled her efforts and told her they thought her husband was bankrolling her foray into literature.
"They would ask 'Which is your publisher?' I would say proudly 'Chatto & Windus'. 'Never heard of them' they would say.

"Have you any idea how many said to me how many books are published in a year and how few of them get even one review?

"One so-called friend said 'Oh, they paid you money for it? We thought your husband was paying to have it published'."
– Dame Hilary

Dame Hilary is currently working on the final book in her trilogy about Thomas Cromwell's rise to power in the court of Henry VIII. She made her comments at the grand opening of Foyles bookshop in central London last night. Founded in 1903 by brothers William and Gilbert Foyle, the independent store is still owned by the family and is greatly admired by book fans.

Dame Hilary, who spoke in front of more than 100 people who had crowded into the shop's atrium to hear her, also lambasted predictions of the "death of the novel" declaring: "If that is the case, this is a very lively funeral."