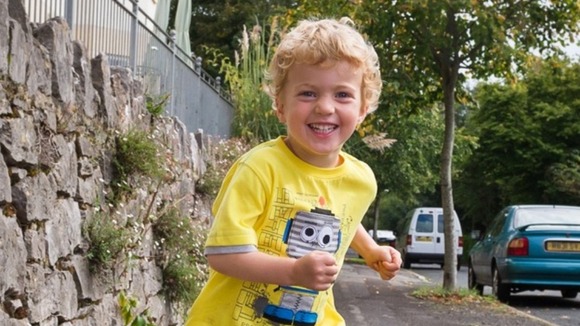 At this morning's press conference NHS staff met to apologise unreservedly for failings that led to 3-year old Sam Morrish's death.
NHS direct nurses failed to ask the right questions and didn't diagnose the problem. The call was prioritised as non-urgent and passed to out of hours team but Sam should have gone straight to medical care.
– Tricia Hamilton, former manager of now defunct NHS Direct
Devon Doctors accept that there were failings on evening of December 22nd 2010 which led to delay in Sam getting appropriate care. We must raise awareness of the identification of Sepsis and increase training for staff.
– Dr Bruce Hughes, Chair of Devon doctors
NHS South Devon trust took decisions based on Sam's condition. But once sepsis was diagnosed there was a delay in giving him the antibiotics which, given early, would have saved his life. We must make this an absolute priority to improve. We have apologised in person to the family.
– Dr John Lowes, Torbay Hospital
The NHS failed Sam and then failed to answer his parents questions. We need to build in safeguards at every stage to make Sepsis awareness a priority. We will now pass on cards to parents of feverish children to watch for the warning signs. Then we need to make sure appropriate counselling for bereaved parents is available.
– Dr Sam Barrell, South Devon clinical commissioning group
We take the report and its findings seriously. We will continue to work closely with the NHS to make sure improvement is constant. We have commissioned a system to make sure that an online directory is available to ensure that access to bereavement services is readily available.
– Dr Tim Burke, North, East, West Devon clinical commissioning group

Finally, a statement from doctors at Sam's surgery also apologised for everything that happened to the Morrish family.

They thanked the family for remaining registered at the surgery and said they now have a much greater awareness and understanding of Sepsis.